Escorts and Adult Services Blog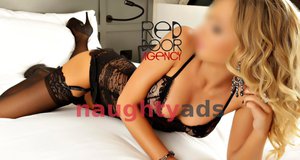 Get your Party started this NEW YEARS EVE with a HOT Red Door Agency Companion.
Get your party started this NYE with a stunning Red Door Agency companion. No matter where you're celebrating the end of the decade, you can rely on Red Door Agency to get one of our gorgeous Companion's to your celebrations, safely and stress-free.Here are some useful New Year's Eve Tips: Planning ahead of time to get the companion you want by simply visiting the Red Door Agency website and view the schedule to see the companions who will be working will really help you not missing out. If you would like to schedule time with one of our companions, call one of our phone managers on 0488 551 025 who will assist you with the booking process.Be aware that the phones are extremely busy on NYE. Please be patient and not rude when contacting us. We will be processing many calls and doing our best to respond as quick as possible. Be aware of our busy times. In the past, demand for companions on New Years Eve has started to increase from 7pm, with peak times between 12am – 4am. Prices are likely to be higher to allow for surges in travel expenses.Respect your escort.We expect every booking to be a safe and respectful experience for you and your companion. And she will be making a very special effort to ensure you start 2020 with the best memories.Be responsible when you're drinkingRemember it's a time to party and its easy to get Carried away and consume a little more alcohol or other substances than you may usually partake in. Its best you keep a lid on too much before you consider a booking. You want to enjoy the moment NOT wake up next day thinking "what did I do" right? If your stomach takes a turn and you are being hosted by the companion at her private apartment note you will be charged a cleaning fee.Have a fun and safe New Year's Eve and we'll see you in 2020.
Read More.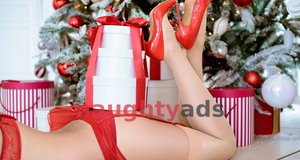 What is it about Christmas that melts you faster than a snowman by the crackling fire? A RED DOOR AGENCY ESCORT companion!
Christmas isn't intrinsically sexy you might say, and this is true. The focus is generally on the home & family or Gathering friends to share in happy moments sipping on champagne & cocktails that sometimes only happen at this time of year. The traditional thoughts we have about Christmas are happy scenes with loved ones around the tree, excited faces and smiles as beautiful bow tied presents are joyfully unwrapped.Most of us unless you're the grinch absolutely love the Christmas Season and here at Red Door Agency it's no exception. Our very nice & very naughty escorts share their favourite ways to turn your silly season into a fantastic treat. What is it about Christmas that melts me faster than a snowman by the crackling fire? A red door Agency companion by my side!As our No 1 favourite seasonal event Christmas is the time Red Door escorts love to combine their naughtiest sexy fancy dress outfits with loads of festive frivolity. Guaranteed to get your heart pumping & your pulse racing.Let's not miss this opportunity for some adult mischief, and with these cheeky ideas our escorts are sure to get their name so indelibly on Santa's naughty list he will only deliver an over the knee spanking.Play little Elf on the ShelfWhen you book your escort to your home let your playtime begin by pretending to be a little Elf and leave little sexy notes around where your escort can find them. Include messages about what you want to do to her, what you want her to do to you, what turns you on, and include as much filth as you can muster. Trust me it is all a bit of fun.Fairy Lights in your BoudoirTwinkly lights are not just to make your tree look magical imagine how sexy it can be when your escort arrives to make sexy love with you in your very own romantic haven with twinkly stars all around you. The mood will be sensual, erotic and very tantric. A great way to take your GFE to the next level.Seasonal scented Candles are fabulous at Christmas timeYou can choose from Scented candles to massage candles and really take advantage of those delicious scents to make your bedroom smell so delicious and look so sexy. Drip gorgeous warm scented candle wax on each other and melt into the extraordinary sensations of some gentle Kink.I bet you never thought of Tinsel TicklersErotic touch is mind-blowing at the best of times when a light feather or silk tie is gently swept across your naked body but using Christmas Tinsel takes it to a whole new level and such a fun way to journey through your Christmas foreplay. When your deeply aroused and skin flushed with excitement, you're going to go wild with the sensations of all the little Tinsel's fronds teasing every inch of your skin.Oral pleasures of a different kind – chocolate body paintWhat better time of year to forget about counting calories and all things good for our diet and simply get stuck into some lip and tongue action with CHOCOLATE BODY PAINT.So messy but so much fun. Perhaps you are not into chocolate that's cool you can try lickable massage oils or lickable massage candles, or even just a good old fashioned can of whipped cream.Yes, I know what you're thinking, using edibles in the bedroom can get awfully messy. And who wants to be changing sheets in the middle of the joyful festive season. Try the bathtub… Bathroom floor or just get yourself some good fluid proof bed sheets if this is your kink.Did you know you can buy festive sex toys and games?Red Door Escorts love the new clear glass dildo candy cane great for fantasy toy shows or a bit of Lesbo fun during a bisexual duo.Nothing is sexier at Christmas than a gift to your escort in a kinky cracker… get her to pull and play.If you want something a bit more indulgent perhaps you can give her a Horny holiday stocking with some toys and sexy notes to keep her wet until she sees you next time.Sexy Santa Role PlayI'm sure we've all done our fair share of naughty sexy Santa stories. What would you do if you were my naughty Santa and I sat on your lap?Would you bend me over your knee, Would you keep me tight on your crotch whilst whispering with your hot heavy breathing in my ear, would you want to pull out your cock and slide into my pulsating juicy cunt whilst you ask me what I want Santa to bring?Hope you enjoy this festive foreplay advice and do enjoy your time with a horny little festive wench from Red Door Agency. She will be more than ready for you to have a spectacular climax.Any excuse for making life more fun and sexier should be grabbed with both hands and what better time could be more pleasurable and heart-warming than the festive season.Let Red Door Escorts relieve your tension and blow off your stress this holiday.From all of us at Red Door Agency we wish you a very magical Christmas filled with teasing anticipation and spicy sexual pleasure.
Read More.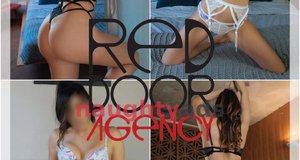 Success tips for getting that THREESOME HAPPENING NOW X
You unzip my dress and let it fall over my tight curves. Tie my hands behind my back and lay me down while I wait in anticipation for what is to come next. Then, another voice, a friend? That's when it gets really exciting as you both start slowly, making me wait, taking turns teasing my body…until it's my turn." – Tori Campbell & Companions available to play. Two is company but three, as they say is an experience…Wherever you are on the idea of threesomes — whether it's something you've given little thought to or it's a topic you and a partner are currently exploring — it never hurts to be more informed about the ins and outs of organising a sensational threesome with a RED DOOR high class escort agency guiding you to glory.Why do you want to have a threesome?One of the first things you need to ask is what you're hoping to gain. There are lots of reasons people indulge in a threesome.Maybe you appreciate a good gathering, and are actively looking for things to get a little crowded in the bedroom?For a lot of heterosexual couples, it can be because someone wants to explore bisexuality a little more and often, they'd like a partner to be a part of that or [their partner] would like to be a part of that. It can be an experience that a couple just wants to share. Sometimes it's just for fun. Sometimes it's just to explore in general; there doesn't have to be a specific reason, but it's important to cover why at the time. Either way, hiring professional couple escort from RED DOOR AGENCY is a great way to ensure your exploration ends in a fantastic story.Who do you want to have a threesome with? What are you looking for in the other points of your triangle? That's not just whether it's a guy, a girl or a couple. It's things like who are you both attracted to? Do you want it to just be about sex? Do you want to bring something like kink into play?Basically, you want to make sure your interests and desires match up with the person you're looking for. Red Door Agency are experts in match-making the perfect sexual scenario, to ensure the most erotic companions are invited to participate.What Are Your Boundaries?There's many— shades of grey in what your threesome can be, and the important thing is to start slow and steady. Don't rush into it. There's plenty of time to explore… it's better to put in the prep work and have an amazing experience.This is the time to manage everyone's expectations and consider what each person does or does not consent to. A threesome obviously doesn't have to be P in V, heterosexual sex straight up, right? So, it can be maybe we want to fool around, maybe you want foreplay, maybe you want to explore oral but don't want to go all the way this time.Great Sex-PectationsIf you are going to have a threesome, it is best that everyone is connecting with both partners somewhat equally, and everyone is into doing it, and one person doesn't feel guilted or coerced into it. This is why hiring escorts for couples can work so wonderfully, you have the expertise of a professional, and you can work with the receptionist to advise you which lovely companion (or companions) will suit your desires the most.No one likes feeling left out. Remember when you had to wait to be chosen on a sporting team when you were a kid….Being the odd person out during a threesome is the grown-up equivalent of that rejection — and joining a team you don't want to be a part of in the first place can be even worse.To avoid this, it's a good idea for the threesome participants to get acquainted with each other prior to sleeping together. That way, you can get a feel of the chemistry between the three of you, both sexually and emotionally. When you book a threesome escort, you can make time to have a couple of flirtatious drinks, and even have a chat, and make sure you all mesh well before the excitement of the main meal.Three-some Sex Tips1. When you organise a threesome,you weed out the weirdness of how you want it to be. Girl, Guy, Girl; Guy, Guy, Girl, etc It might seem like it's simple in theory but in real life, it's much sexier if these things are well organised, and everyone involved knows what's on the cards.2. Sometimes having your first threesome with a friend or friends can be really good but generally speaking, it's not something we recommend because sex can change things. Sometimes if you're really open minded it can be okay,but you do have to be careful and consider how that can change the dynamic. When you hire couple escorts to have a threesome, you are elevating any weirdness and replacing them with someone who won't let friendship get in the way of your fantasy. And with confidentiality and no weird conversations in the aftermath of real life. It's certainly an attractive option.3. Also understand it's about compromise. You can have a threesome with two men, and it doesn't mean that both guys have to be bisexual. Men tend to veer off the concept of this because they think it will be weird. Maybe you don't want to get one of your mates in on that scenario with your missus but that can be a situation where you can look at hiring a professional. Someone who understands boundaries. High class escorts are very good at assessing said boundaries and respecting your relationship.Having a threesome is a wild ride and one of the great sexual fantasy bucket list items many men and couples want to tick off. But it can go astray if couples aren't prepared for what can happen once it gets underway.That's why bringing a professional couple escort from RED DOOR AGENCY can help smooth out the process that first time. They know what they are doing, they know how to put people at ease and they know how to make things sizzle in the bedroom.
Read More.