Success tips for getting that THREESOME HAPPENING NOW X
Share
Written on December 12th, 2019 by
Red Door Agency
Updated December 12th, 2019.
Viewed 754 times.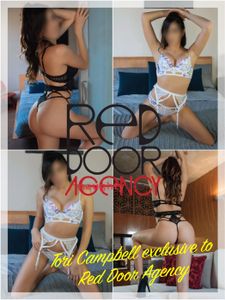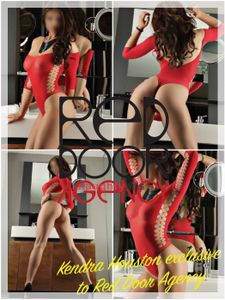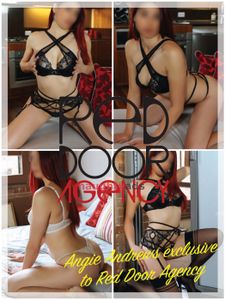 You unzip my dress and let it fall over my tight curves. Tie my hands behind my back and lay me down while I wait in anticipation for what is to come next. Then, another voice, a friend? That's when it gets really exciting as you both start slowly, making me wait, taking turns teasing my body…until it's my turn." – Tori Campbell & Companions available to play.
Two is company but three, as they say is an experience…
Wherever you are on the idea of threesomes — whether it's something you've given little thought to or it's a topic you and a partner are currently exploring — it never hurts to be more informed about the ins and outs of organising a sensational threesome with a RED DOOR high class escort agency guiding you to glory.
Why do you want to have a threesome?
One of the first things you need to ask is what you're hoping to gain. There are lots of reasons people indulge in a threesome.
Maybe you appreciate a good gathering, and are actively looking for things to get a little crowded in the bedroom?
For a lot of heterosexual couples, it can be because someone wants to explore bisexuality a little more and often, they'd like a partner to be a part of that or [their partner] would like to be a part of that. It can be an experience that a couple just wants to share. Sometimes it's just for fun. Sometimes it's just to explore in general; there doesn't have to be a specific reason, but it's important to cover why at the time. Either way, hiring professional couple escort from RED DOOR AGENCY is a great way to ensure your exploration ends in a fantastic story.
Who do you want to have a threesome with?
What are you looking for in the other points of your triangle? That's not just whether it's a guy, a girl or a couple. It's things like who are you both attracted to? Do you want it to just be about sex? Do you want to bring something like kink into play?
Basically, you want to make sure your interests and desires match up with the person you're looking for. Red Door Agency are experts in match-making the perfect sexual scenario, to ensure the most erotic companions are invited to participate.
What Are Your Boundaries?
There's many— shades of grey in what your threesome can be, and the important thing is to start slow and steady. Don't rush into it. There's plenty of time to explore… it's better to put in the prep work and have an amazing experience.This is the time to manage everyone's expectations and consider what each person does or does not consent to. A threesome obviously doesn't have to be P in V, heterosexual sex straight up, right? So, it can be maybe we want to fool around, maybe you want foreplay, maybe you want to explore oral but don't want to go all the way this time.
Great Sex-Pectations
If you are going to have a threesome, it is best that everyone is connecting with both partners somewhat equally, and everyone is into doing it, and one person doesn't feel guilted or coerced into it. This is why hiring escorts for couples can work so wonderfully, you have the expertise of a professional, and you can work with the receptionist to advise you which lovely companion (or companions) will suit your desires the most.
No one likes feeling left out. Remember when you had to wait to be chosen on a sporting team when you were a kid….Being the odd person out during a threesome is the grown-up equivalent of that rejection — and joining a team you don't want to be a part of in the first place can be even worse.
To avoid this, it's a good idea for the threesome participants to get acquainted with each other prior to sleeping together. That way, you can get a feel of the chemistry between the three of you, both sexually and emotionally. When you book a threesome escort, you can make time to have a couple of flirtatious drinks, and even have a chat, and make sure you all mesh well before the excitement of the main meal.
Three-some Sex Tips
1. When you organise a threesome,you weed out the weirdness of how you want it to be. Girl, Guy, Girl; Guy, Guy, Girl, etc It might seem like it's simple in theory but in real life, it's much sexier if these things are well organised, and everyone involved knows what's on the cards.
2. Sometimes having your first threesome with a friend or friends can be really good but generally speaking, it's not something we recommend because sex can change things. Sometimes if you're really open minded it can be okay,but you do have to be careful and consider how that can change the dynamic. When you hire couple escorts to have a threesome, you are elevating any weirdness and replacing them with someone who won't let friendship get in the way of your fantasy. And with confidentiality and no weird conversations in the aftermath of real life. It's certainly an attractive option.
3. Also understand it's about compromise. You can have a threesome with two men, and it doesn't mean that both guys have to be bisexual. Men tend to veer off the concept of this because they think it will be weird. Maybe you don't want to get one of your mates in on that scenario with your missus but that can be a situation where you can look at hiring a professional. Someone who understands boundaries. High class escorts are very good at assessing said boundaries and respecting your relationship.
Having a threesome is a wild ride and one of the great sexual fantasy bucket list items many men and couples want to tick off. But it can go astray if couples aren't prepared for what can happen once it gets underway.
That's why bringing a professional couple escort from RED DOOR AGENCY can help smooth out the process that first time. They know what they are doing, they know how to put people at ease and they know how to make things sizzle in the bedroom.
No comments yet. Be the first to leave one.