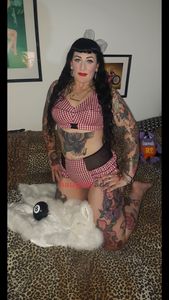 Location
Broadway Nedlands, Perth
Escort For
Men, Women, Couples, Transsexuals
In-Call / Out-Call
Out-Call
Last Update
May 21st, 2022
I'm Mistress Delilah
Im a little wild and Im sure that we can get a bit crazy!😉 Of course I love to go out, whether that is a few low key drinks at a Bar, a romantic Dinner Date🍽 or just letting our hair down having a fantastic time together. Im an avid traveller and am available to accompany you on both business or vacations... Weekends away or a week in Thailand.. The options are really endless..Please contact me directly for my very good rates for travel🌴
Of course I am available to party!🎂
I am available for outcall only most days and nights. My rates are $400- per hour.. 🌙$500-ph for BDSM/Kink Sessions ☇$450-ph for my Deluxe Girlfriend Experience💜 but if you want to have a truly unforgettable time or want to really celebrate one of life's highs with something special, then I recommend that you request to book me as your "Party Companion" 🌟 for 24 hours or more:-
*24hrs $2000-
*36hrs $3000-
*48hrs $4000-
Perhaps you want some amazing company for a cheeky weekend away?🌴🌴🌴🌴🌴
Well.. then you're sure in luck because that is my specialty! I just adore Travel and I am very well travelled both in Australia and Overseas... I usually need 7days notice to take a weekend or 3 day break and I am, with adequate notice able to accompany you and be your guide in Indonesia or Singapore or accompany you overseas for up to 10 days!!
I also have a few girlfriends who are available upon request to join us. Their prices and specialties range from $1200 to join us as a guest star for 4 hours or $2000 to join us for 24 hours. Shorter stays are also available upon request but these times are different with each girl.😍
Perhaps you need to close a business deal and some badass babes could be just the incentive your client needs to come on board..🤔 Trust me... We can be extremely persuasive and hard to say no to so if thats something you and a few mates might want to experience... the 3 of us also lingerie waitress for bucks parties or on boats on summer so again, Please contact me for more details.🤩🤩🤩🤩🤩🤩🤩🤩
Please contact me for my exceptionally good Travel Companion rates.🤩🤩🤩🤩 my best friend also is available for travel companion dates too and lets just say a long weekend with the two of us is something you will never ever forget, and will probably dream about it all for the foreseeable future 😉😏🤩👙💦😍😍😍😍
Im a bit of a "Nightowl" and I always wear the sexiest and usually some of the most expensive lingerie around.. I love being ultra curvy (thats 42-28-42 in inches!!) And I have a perfect hourglass figure which of course will be sure to delight you when dressed in sexy pieces of silk and lace. I believe that thigh high stockings and suspenders are essentials and I could be described as a bit of a glamour puss! 😉
If you've ever dreamed of curvy 1950s Pinup Girls, sexy Tattooed temptresses or maybe even some alternative babes like the Suicide Girls then Im pretty sure that we can get to making your dreams come true!!! If you are chasing something very special and definitely something youre never going to forget then youre going to be super happy that you have found Me.... and you will leave feeling more than satisfied But, I warn you...I have been told on more than one occasion that my company is addictive!!!
Let your worries and cares just disappear as you enjoy a massage and find yourself forgetting the world as we chat away..my intelligent and energetic personality is just perfect for funny and interesting conversations.. I've always been told I can make the most nervous person feel chill and I know I'm a great listener and I really love to read so I'm totally certain we will get along like a house on fire!
I get people asking if my pictures are real.. Yes they sure are! That's why theyre all verified! ✔That's also why theyre not professional images.. My best friend took them on my iphone... All I can say is..Trust me, these pictures are 100% real. But I look even better in person!
I see disabled people and couples too and am genuinely bisexual as I enjoy both Men and Women.
Im really looking forward to meeting you and lets have a drink and Im certain that we will really enjoy a very memorable experience💋
P.S.
Please let me know if you don't want me to wear perfume.
Sometimes I am available straight away but usually I will need a few hours notice as I like to be freshly showered and looking my best to meet you. Likewise, Please shower before our encounter.
NO NATURAL SERVICES!! NEVER. NO.
I care about my health and yours too so please don't ask for 'natural' or 'bareback' as that is NOT an option.. never was.. never will be either. No glove, No love applies just as much if not more than the 'No Money No Honey ' line of truth.
I have friends that are available to join us upon request. Please contact me for rates and availability.
15 Minute Quickie $250-
30 Minute Deluxe Quickie $350-
1 Hour $400/$500BDSM/KINK/450 GFE
2 Hours $800/$1000-BDSM/KINK/$900- GFE(Girlfriend Experience)
ALL BOOKINGS OF LONGER THAN 3 HOURS RECEIVE AN UPGRADE TO GFE or your choice of premium 'EXTRA' XXX AT NO EXTRA COST!!! That means lots of cuddles and affection for you💋 or a truly one of a kind sexy vibrator show etc.. Remember that the choice is yours!
* $1200- OVERNIGHT DREAM DATE *
This is an exclusive special for November and December and for the all time awesome rate of $1200- I can arrive at your Hotel or Residence at 10pm and I'll stay all night and leave before 7am (includes sleep time of minimum 2hours to recharge for a bit of 'Morning Glory' action.
*PLEASE NOTE*
IF YOU RESIDE OR REQUIRE ME TO TRAVEL MORE THAN 30MINS DRIVE FROM THE CBD I WILL REQUIRE A DRIVER THEREFORE THE FEE FOR THIS SERVICE IS $50-
NO TIME WASTERS PLEASE!!
NO I DON'T SEND NUDES!!!
Please let the advertiser know you found them on

naughty

ads
BBW
Cheerleader
Anal play - On you
BJ
COB
Costumes and role play
Doggy style
Gagging
Happy ending
Masturbation
School girl
Sexy lingerie
Sexy shower for 2
Spanking - On you
Cuddling and Touching
Dirty Talk
Teasing
Escort
Erotic Relaxation
Full Service
Massage
Full Body Massage
Affectionate cuddling
Affectionate kissing
BDSM
Costumes
Couples
GFE
Light bondage
Maid
MSOG
Multiple positions
Nurse
Overnight stays
PSE
Secretary
Sex toys
Social escort
Overnight
Toys
B & D
Bondage
Dinner companion
Erotic sensual massage
Full oil massage
Light spanking
Pearl Necklace
Role play
Spanish
Spanking - On me
Strip tease
Bi twin (double)
GS - On you
Police woman
Strap on
Strap on - on you
Foot fetish
Fetish
MILF
Sissy Play
Cross Dressing
Caning
Strap on - on me
Boot Worship
Ball Busting
Filming
Photography
Slave / Sub play
Relief
Wrestling
Intimidation on You
Squirting
Wax Play
Latex / Leather Worship
Due to state legislation I am unable to provide complete details of my services. You can contact me for further information.
Only punters can view this section. If you have a question for the advertiser, please contact them directly.
No reviews yet. Be the first to leave one.
Last Night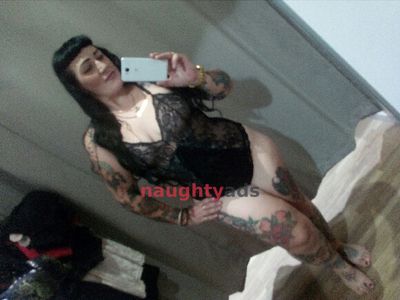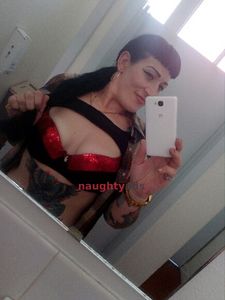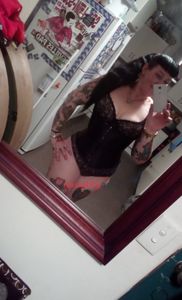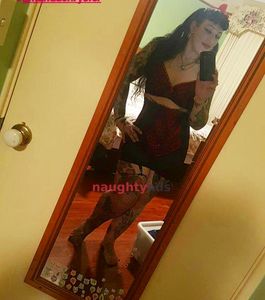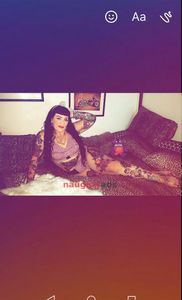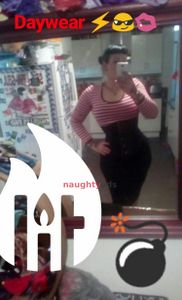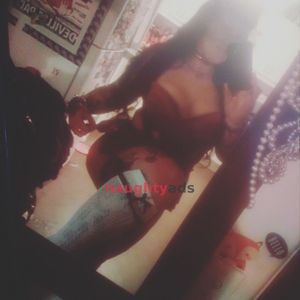 Last Night I had the pleasure of meeting *Luke WHO is a FIFO worker and he had a room at Crown Casino so we met in the lobby and then had a few drinks before taking a quick walk around the gaming tables and we both had a few bets and then left $200 better off! After that Luke wanted to go to a club and have a few more drinks before we got steamy on the dance floor.. things were heating up quick and we ended up almost having sex in the lift as it took ages to get to his room.. lol.. The room was lovely and had a spa so I turned on the taps and Luke massages my shoulders as we kissed and waited for the tub to fill. When it was full we jumped in with glasses of champagne in hands and I washed and we bathed while enjoying each other's..company.. hehe😉 Luke was ready to go so we dried off quickly and moved ourselves onto the bed and of course after about an hour we were both very happy but somewhat exhausted from the last four hours so we had a little nap and after I fixed my makeup and put on my outfit we headed out to a party that Luke's friend was hosting at a private venue in Applecross where I was his new Girlfriend and I met quite a few of his friends and a few colleagues too. The DJ was on point and Luke likes a bit of a dance so that's what we did and Luke was definitely happy to be showing me off(i was The only heavily tattooed women in a $1500'evening gown in the place and of course we were the centre of attention the whole night. I was approached by two of Luke's acquaintances and they asked for my number and when I politely refused they both handed me their numbers which made Luke smile. We left the party at 4am and went back to the hotel in a Uber and Luke was feeling a bit drunk so we cuddled up together and watched a movie and went to sleep. In the morning, well later in the morning around 10am we decided to get ready and venture out to one of the casino's eateries (I can't remember which one but the eggs Benedict was perfection and the coffee steaming hot ) After breakky we went back to the room for a bit of a quickie and both jumped in the shower together and went over the goings on of the last 24hours and then.I disappeared into the mash of people in the casino and I got in my car and drive home to sleep with a smile on my face💋