Sexuality
Straight (Heterosexual)
Body
Athletic, Curvaceous, Slim, Toned
Last Update
August 16th, 2022
My WebsiteTS Carmen- Blonde Busty Hung Aussie.
please see my website for genuine reviews and answers to all your questions tsescort.com.au
Read More
Please let the advertiser know you found them on

naughty

ads
Costumes and role play
School girl
Sexy lingerie
Escort
Full Service
GFE
Overnight stays
Social escort
Overnight
Role play
MMF
Due to state legislation I am unable to provide complete details of my services. You can contact me for further information.
Only punters can view this section. If you have a question for the advertiser, please contact them directly.
No reviews yet. Be the first to leave one.
Punters BEWARE The NEOSURF Scam! 🚫❌️❌️❌️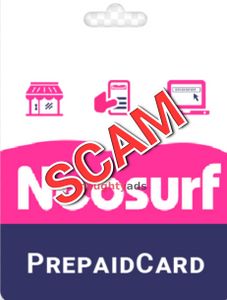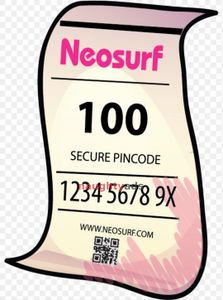 NEOSURF sounds like a cute little catch-all start up tech gamer kinda brand aimed at reddit readers BUT it's actually an anonymous payment cash in cash out system based in France and mainly used by online casinos that are circumventing Australian Laws and avoiding potential chargebacks by Aussie gambling addicts once they've done their dough enough times or had a big win that the largely mysteriously run casino refuses to honour as they count their coins in Malta or on The Isle of Man.
YES THERE IS A LINK BETWEEN NEOSURF AND TS ESCORTS POSSIBLY FEMALE ESCORTS TOO BUT I CANT CONFIRM THAT
So I'll do this in Bullet points: but AVOIDING GETTING SCAMMED IS EASY!! DO NOT PREPAY DO NOT PAY WITH NEOSURF AND REMEBER IF SOMETHING FEELS NQR IT MOST LIKELY IS (NQR=NOT QUITE RIGHT)
SO WHAT'S BEEN HAPPENING:
Scammers advertise as TS ESCORTS in Melbourne but most likely in every city of the world using stock images photoshopped ripped off porn star pics etc
Potential client/punter contacts the "escort" and makes a booking then the scammer posing as the bitch in the photos says "would you mind paying by neosurf" directs you to obtain a voucher from convenience store servo whatever asks for the pin number and either disappears or then asks for another voucher then disappears
A real plausible address is provided often conveniently at a hotel that happens to be right near you 🤪 if it seems too good to be true that's because it IS!!! Damn it! Fool me once shame on you fool me twice shame on me and all that
These scammers are located in Eastern Europe so once they have their neosurf pin they got the money and Bob's your Auntie Sue unfortunately.
There are plenty of other scammers that do exist unfortunately employing other kinds of scams or just not being up to scratch. Getting ripped is a c*nt of a feeling and it's hard to pursue for all the potential drama that would likely follow but there are ways of tackling con artists especially since the law makes them quite vulnerable still.
Im happy to fill in the blanks for anyone if they need help.
tsescort.com.au
Xxxx