Nelson Nguyen:
Male Escort Profile in Perth
Male Escort/Boy Toy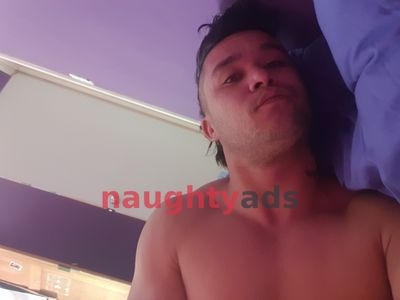 Sunday: 24 Hours
Monday: 24 Hours
Tuesday: 24 Hours
Wednesday: 24 Hours
Thursday: 24 Hours
Friday: 24 Hours
Saturday: 24 Hours
Age:
18, 19, 20, 21, 22, 23, 24, 25, 26, 27, 28, 29, 30, 31, 32, 33, 34, 35, 36, 37, 38, 39, 40, 41, 42, 43, 44, 45, 46, 47, 48, 49, 50, 51, 52, 53, 54, 55, 56, 57, 58, 59, 60, 61, 62, 63, 64, 65, 66, 67, 68, 69, 70, 71, 72, 73, 74, 75, 76, 77, 78, 79, 80, 81, 82, 83, 84, 85, 86, 87, 88, 89, 90, 91, 92, 93, 94, 95, 96, 97, 98, 99
Body:
Athletic, Average, BBW, Cuddly, Curvaceous, Curvy, Full Figured, Hour Glass, Muscular - Cut, Petite, Petite - Slim, Slim, Toned, Voluptuous
Bust:
A Cup, B Cup, C Cup, D Cup, DD Cup, E Cup, F Cup, G Cup, GG Cup, H Cup, HH Cup
Dress:
Size 4, Size 5, Size 6, Size 7, Size 8, Size 9, Size 10, Size 11, Size 12, Size 13, Size 14, Size 15, Size 16, Size 17, Size 18, Size 19, Size 20, Size 21, Size 22
Escort For:
Women, Couples
Ethnicity:
Caucasian, Asian, European, White, Black, Hispanic, Japanese, Polynesian, Eurasian, Korean, Scandinavian, Russian, Thai, Arabian, Indian, Maori
In-Call / Out-Call:
In-Call, Out-Call
Languages:
English, Spanish, French, Mandarin, Cantonese, Japanese, German, Thai, Latin, Korean, Russian, Arabic, Taiwanese, Turkish, Maori
Sexuality:
Straight (Heterosexual)
Virtual Services:
Live Cams, Phone Sex, Sexting, Pics, Video Chat
Last Update:
March 25th, 2021
Muscular Vietnamese/Australian Male
5/10
13.94cm
Services
Boyfriend Experience
Husband Experience
Boy Toy Experience
Porn Star Experience
Bad Boy Experience
All kind of roleplaying
Will clean your house, make your bed, cook your food and take you dates for the full experience!
And to any of you wondering all services provided will be provided with real genuine feelings and emotional support we ar all people and we all want to be with people who can do give this
For this who don't care all experiences and roleplaying is available anything goes
30 minutes $150
45 minutes $200
1 hour $250
All Day (Date) $350
All Night (Date) $350
Day and Night (Date or Sleep Over)
$600
Full Week
$1200 boyfriend experience
$1800 Boy Toy Experience
Month boyfriend experience $4000
Month boy toy experience $5400
Boy Toy Experience (Total Control) $2000 a week can keep me for as many years as you need me!
My Testimonials
My last 3 ex partners all worked in the sex industry and taught me everything I need to know to work in the industry! One is a camgirl for MFC and a number of camgirl platforms! Another is a male escort for men and women! And my last ex partner was an escort for a short amount of time 3 months but made a killing and alot of friends!

The only testimonial I need is them!

We all learned everything we know by getting to know each other in the most open ways you possibly could so we could all work in the industry! And help and provide anyone whatever they need emotionall or physically!

We all still work closely together! And keep an eye on how each others work is going!


Please let the advertiser know you found them on Naughty Ads.
BBW
Cheerleader
Anal play - On you
BJ
COB
Costumes and role play
DFK
Doggy style
Gagging
Happy ending
Kissing
Masturbation
Mutual French (oral)
School girl
Sexy lingerie
Sexy shower for 2
Spanking - On you
Cuddling and Touching
Dirty Talk
Mutual Masturbation
Teasing
Escort
Erotic Relaxation
Full Service
Massage
Full Body Massage
Affectionate cuddling
Affectionate kissing
Anal play
BDSM
Costumes
Couples
DATY
DP
Fire and ice - hot and cold BJ
GFE
Light bondage
Maid
MFF
MSOG
Multiple positions
Nurse
Overnight stays
PSE
Rimming
Secretary
Sex toys
Social escort
Overnight
Passionate Kissing
Toys
Anal play - On me
ATM
B & D
BLS
Bondage
BS
CBJ
CBT
CD
COF
DDP
Dinner companion
DT
Erotic sensual massage
Full oil massage
Greek
Light spanking
Pearl Necklace
Rimming - On me
Role play
Spanish
Spanking - On me
Strip tease
Tea bagging
Submissive
Bi twin (double)
FK
GS
GS - On you
HJ
LK
Police woman
Prostate massage
Strap on
Strap on - on you
Foot fetish
Fetish
MILF
Nipple Manipulation
Sissy Play
Cross Dressing
Caning
Facial
Rimming - On you
Strap on - on me
Tromboning
Fisting
Boot Worship
Ball Busting
Filming
MMF
Photography
PSE - With filming
Slave / Sub play
FFM
Brazilian
Snowballing
Relief
Wrestling
Intimidation on You
FE
GS - On me
Italian
Squirting
Electrode Play
Wax Play
Latex / Leather Worship
Needle Play
Urethral Play
Lactating
Due to state legislation I am unable to provide complete details of my services. You can contact me for further information.
Only punters can view this section. If you have a question for the advertiser, please contact them directly.
No reviews yet. Be the first to leave one.