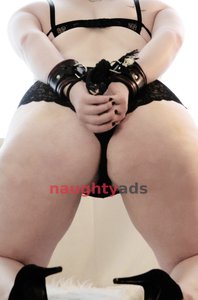 Monday: 11:00am - Midnight
Tuesday: 11:00am - Midnight
Wednesday: 11:00am - Midnight
Thursday: 11:00am - Midnight
Friday: 11:00am - Midnight
Saturday: 11:00am - Midnight
Sunday: 11:00am - Midnight
Escort For:
Men, Women, Couples, Transsexuals, Disabled
In-Call / Out-Call:
Out-Call
Languages:
English, French, Japanese
Last Update:
January 22nd, 2021
I'm an Australian escort and professional submissive. I'm a Melbourne girl, although I try to travel when I can.
I am passionate about pleasing you and being pleased, wanting you to feel pleasure unlike anything you've ever experienced. I am a genuinely kind, down to earth free spirit with a vibrant personality. I have soft and silky pale skin, a youthful face, red hair, mesmerising blue/green eyes, sensual lips, curvaceous beautiful size 16 body with 16DD natural bust and an hourglass waistline with a little tummy, mesmerising tattoos and exotic piercings.
Have we met yet? What are you waiting for?
Message me on 0435455116 to book some time to indulge with me.
I need from you;
Name:
Location:
Service:
Preferred date and time:
Duration of booking:
And I will get back to you within 24 hours (PLEASE NO CALLS)
I require a 50% deposit to confirm your time slot for an extended session, and for the full session fee to be paid prior to our session time. I also require a copy of your photo ID to confirm, which is disposed of following the session.
THE GIRLFRIEND EXPERIENCE:
60 mins - $400
90 mins - $600
2 hours - $800
3 hours - $1200
4 hours - $1400 (dinner date)
See: Dinner Dates & Sleepovers below for more info
EXTRAS:
Specific Lingerie - $50-$150
Worn panties - $25
Filming - $250
When it comes to the bedroom you will never lust a cheekier, more sensual girlfriend to have around you. Relax and unwind with a friendly face, and tell me about your day. More casually dressed, a relaxed environment, affection, intimacy and a genuine sweet natured service. Authentic sexual intimacy is important to me and essential for a genuine connection. You won't find anyone more present, who is completely there in the moment to play, listen and connect. My girlfriend experience is truly embodied - I will run my fingertips over every inch of your body as I kiss you deeply and passionately, looking into your eyes as we pleasure each other and indulge in one-another's bodies. This time is yours, so don't be shy to ask for what you want - it gives me great pleasure to deliver!
Dinner with the Girlfriend:
$1400 2 HOURS DINNER, 2 HOURS PLAY
Let's flirt and get to know each other over a delicious meal and drinks before heading to the bedroom for dessert. Take me to your favourite restaurant or let's try somewhere new together, where we can chat and tease to our hearts content. After two hours of making eyes at each other across the table we won't be able to contain ourselves! The wait can make everything better...
Sleepover with the Girlfriend:
$3400 14 HOURS, MIN. 6 HOURS SLEEP
Let's spend a memorable night together and really indulge! Not only can we play multiple times throughout the night but we'll also share a lovely meal or two together. Let's hold-hands as we watch a film or theatre production, shake and grind together on the dance floor, or peruse a night market. Whatever tickles your fancy!
Perhaps you're interested in a different fantasy?
THE SUBMISSIVE EXPERIENCE:
60 mins - $500
90 mins - $800
2 hours - $1000
3 hours - $1500
4 hours - $1600-1800 (dinner date)
See: Dinner Dates & Sleepovers below for more info
EXTRAS:
Specific Lingerie- $50-$150
Worn panties - $25
Filming - $250
Submission is one of my biggest passions, and is something I've been playing in and exploring for as long as I've been sexually-active. There is something so erotic about relinquishing power to another human being, in trusting them with my body and my mind, in pain and in pleasure. It's electric.
My experience enables me to cater to a wide variety of fantasies and D/s dynamics, so I welcome you to share your desires with me. What kind of scenes can we negotiate, who would you like me to be, what would you like me to do? Or more importantly, what would you like to do to me?
People of all skill levels and experiences are welcome, and I am happy to guide you if you are new to BDSM or domination.
Dinner with the Submissive: $1600-$1800 2 HOURS DINNER, 2 HOURS PLAY
This evening could involve a lush dinner followed by some naughty Domination/submission for dessert. Or, if you want to be my Dom/Daddy/Sir for the entirety of the evening, maybe you can force me to wear a vibrator at dinner, or to remove my panties under the table when no one's looking. Just know that with every command you give me, the more aroused and impatient I'll get for play time!
Sleepover with the Submissive:$3600-4000 14 HOURS, MIN. 6 HOURS SLEEP
If you're into something a bit kinkier we can do everything listed in the Sleepover with the Girlfriend, but also indulge in some Dominance and submission in the bedroom. It can be fun to oscillate between an equal power balance while we're out-and-about and a Dom/sub dynamic when we're alone and ready to play! Or, if you're looking for a deeper, prolonged exploration of power exchange I can be your submissive for the entire night. This might involve consistently addressing you as Sir/Master/Daddy, being in service to you as I make your drinks and rub your feet, or even following your cheeky demands at dinner or during a film.
PLEASE NOTE: I will partake in public Dominance/submission at my own discretion and expect that you will be covert in any power exchange that occurs when we're in public. The goal is not for strangers to notice or be pulled into our dynamic, and if that happens we will have to pause/cease play. Due to the diversity of D/s play and the potential risk that is involved I require the content of our session to be discussed and negotiated prior to our session.
Session idea ideas to get your mind racing;
ROUGH SEX: Strip me naked, put a hood over my head, and strap my wrists and ankles so that I am no longer a person, just a series of holes for you to fuck. Maybe I'll struggle and you'll put a gag in my mouth to shut me up. This kind of session is best suited to you if you're most interested in physically dominating me. You might want to use restraints and other equipment to take control over me, or you might like to use nothing but your cock and your bare hands. I love a good rough-handling!
KITTEN PLAY: One of my favourite things to do is get into kitten mode! My kitten persona is (too) enthusiastic, attention seeking and horny, and you'll either want to pet me lovingly or crush my spirit. This kind of session is ideal if you're not confident with roleplay or dialogue, because everyone knows how to treat a kitten (and no doubt, some people are more depraved than others)!
SCHOOLGIRL FANTASY: You hold me back after school to 'talk' about my failing grades. You throw me over your knee, exposing my full ass under my short pleated skirt, and give me the spanking I deserve. Maybe if I'm lucky you'll show me how I can earn a passing grade…Schoolgirl fantasy sessions tend to be more roleplay heavy, at least at the beginning, but if you're uncertain or new to roleplay I'm always happy to take the lead! I can play anything from the goody-two-shoes who will do anything to please her teacher, to the bratty girl who has to be forced into subservience by the school Headmaster.
AGE PLAY: I'm trying to do my homework but I can feel your eyes scanning my body, over my developing breasts and towards my slightly parted thighs. You cross the room and cover my mouth, before forcing your hand into my panties. Daddy always gets what he wants. This is one of the most taboo roleplays I offer, and something that I personally really get off to, so there's no shame here! This kind of session might involve me playing someone younger than I am, and can cross into incest roleplay if that's something that interests you.
(Please note: everything discussed here is fantasy and roleplay, and engages only consenting adults.)
PLEASE NOTE: This experience does not include natural services, face slapping, choking, breath play, scat play, needles or blood play. This is non-negotiable.
Hopefully this entices you to come see me.
Message me on 0490 399 107 to book some time to indulge with me.
I need from you;
Name:
Location:
Service:
Preferred date and time:
Duration of booking:
And I will get back to you within 24 hours (PLEASE NO CALLS)
I look forward to hearing from you xo
SWA 11943XE
Please let the advertiser know you found them on Naughty Ads.
Cheerleader
Costumes and role play
School girl
Sexy lingerie
Dirty Talk
Escort
Full Service
Costumes
GFE
Nurse
Overnight stays
Sex toys
Social escort
Overnight
Toys
CD
Dinner companion
Role play
MMF
Relief
Due to state legislation I am unable to provide complete details of my services. You can contact me for further information.
Only punters can view this section. If you have a question for the advertiser, please contact them directly.
No reviews yet. Be the first to leave one.