Masturbation Techniques to Try
Share
Written on July 9th, 2022 by
Naughty Ads
Updated July 8th, 2022.
Viewed 140 times.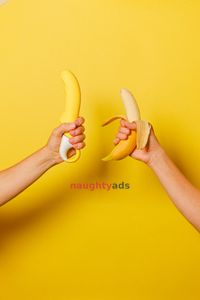 Everybody has at some point masturbated. According to a study conducted among men in the US, close to 95% of them have masturbated at least once. The study went further to conclude that most men in their 20s masturbate about or more than 4 times a week. Besides the health benefits, there is an absolutely satisfying feeling from a session of some solo run. While there is no magic button to getting satisfaction from masturbation, and we masturbate the same way, there are twists and techniques that will help you get to your orgasm faster and better. Here are some must-try masturbation techniques.
1.     The classic old school technique
This is what we pretty much jerk off to. It has been used since human beings discovered how much power they have in their hands. It simply involves grabbing your cock, and wrapping your fingers around it with just enough grip. Assuming you have an average-sized cock, your thumb and fingers should meet. Simply go ahead and stroke it up and down, rhythmically with a speed or intensity that you like. A few minutes of this will take you to a big O. If possible, have some lube around to improve the experience.
2.     The Ok!
This method involves holding your erect cock using your index finger and the thumb as if to make the "Ok" gesture. Make sure you don't okay too tight-just enough. As usual, move your hand up and down at a pace you like, concentrating on the head. The Ok method creates a different and better feeling since it concentrates on the sensitive head, and more friction comes from the skin being dragged up and down. Lube is optional, but it's better if you have some around.
3.     The thumb play
First of all, Dunedin escorts and adult service providers recommend a lot of lube for this one. It is a creative way to stimulate the frenulum.
The frenulum is one of the most sensitive parts of the penis. It is the tiny region where the skin meets the head, at the underside of the head. In layman's terms, it can be called the lower side of the "neck." it is V-shaped and is one of the male erogenous zones.
Once you have some lube on your hands, hold your cock using the old school classic hand rule, only this time you'll twist your hand such that the thumb lies on the frenulum. From here, stroke that bastard up and down as usual. Stroking this sensitive part of the cock will lead you to an orgasm even before you know it.
The bottom line
There are more methods you can try to give you a better feel than what you're used to. However, from this list, escorts recommend the thumb play. Stay tuned to our subsequent blogs for more mind-blowing techniques.
Our avid readers, feel free to comment on this blog in the blog comment section below.
No comments yet. Be the first to leave one.