Our 3 Favourite Costume Fetishes
Share
Written on June 22nd, 2022 by
Naughty Ads
Updated June 22nd, 2022.
Viewed 182 times.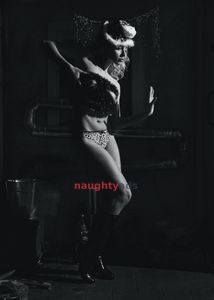 While most of us enjoy taking clothes off for sex, it's the complete opposite for millions of people worldwide. They enjoy seeing their partners putting on some clothes! For these people, certain outfits or pieces of clothing become sexually arousing for them. This arousal manifests in several ways. While others enjoy just seeing it, others enjoy touching, smelling or stroking it. In whichever case, the end goal is sexual arousal and satisfaction, which shouldn't sound weird at all. This article highlights 3 of our best picks of costume fetishes. Shall we?
1.     Underwear fetish
The underwear or panty fetish is a common fetish across all genders. In this case, the men and women get immensely turned on by seeing, touching, smelling or stroking underwear or simply seeing someone else in them. In some cases, it involves the design of the underwear, but generally, people with this fetish get turned on by anything underwear. Interestingly, people in this category go as far as purchasing used underwear from online stores. In addition, their best way of being gifted is by underwear. Interesting, right?
2.     Leather fetish
Generally, leather is associated with BDSM and the bad boy or girl image. Many people associated with leather have a thing for BDSM, so it's not surprising to see it on the list of top costume fetishes. People in this category get turned on seeing their partners in full leather costumes or tall leather boots, leather cuffs, strokes, or leather chest harnesses.
3.     Uniform fetish
The uniform fetish involves different types of uniforms, including but not limited to military, cowboy, student and doctor. However, the fact that there can be various types of uniforms means different people have a thing for specific uniforms. The uniform fetish comes in handy during role-plays, especially where both partners can pull off a well-acted scenario. For example, people with this fetish love playing patient and doctor. The lab coat, spectacles and stethoscope set the mood just right.
4.     See-through fetish
The see-through fetish is a common one among many people. Escorts in Christchurch say close to 70% of their clients have a thing for see-through clothing. The see-through fetish involves men (mostly) getting excited when their partners wear for them sheer fabrics that take the shape of cloth mesh or fishnets. Generally, sheer fabric is sexy since it exposes flesh, especially for plus-size women. A lot of men prefer taking this off by tearing it apart.
Final thoughts
Dirty jeans and sportswear fetish are among more examples besides the highlighted ones. In whichever category you fall, remember it's okay to be to be into whatever turns you on.
Do you know of more costume fetishes? Tell us through our comments section below!
No comments yet. Be the first to leave one.