My First Cougar Escort
Share
Written on June 15th, 2022 by
Naughty Ads
Updated June 14th, 2022.
Viewed 170 times.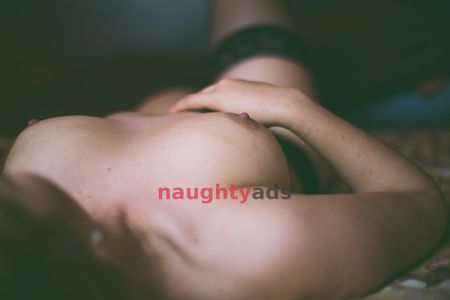 My life in Wellington was a pretty busy one. Working as a software developer for one of the best companies in NZ had me by my neck. As a young man, in my mid 20's, with dreams larger than life and impressive career aspirations, I had buzzing energy.
My life revolved around the office, morning runs and binge-tv-watching. It'd be safe to say I was a perfect introvert. Kyle, my workmate, who happened to be my next-door neighbour, was always banging on my door asking me for night outs, which I gladly turned down.
On one particular Thursday, we had some business partners on our premises for a business deal. One of them was this fine woman, who, from my judgment, was in her mid-forties. If I can put it blatantly, she was hot as fuck. You should have seen that booty. Oh, God! I was instantly drawn to her. She had blue eyes, perfectly complemented by her hot toned body. She must have noticed me staring at her as I saw her give me a blush during the meeting. Altogether, I didn't make a big deal out of it.
After a successful deal, an evening party was inevitable. Me being an introvert, I was already at the parking lot so that I could make my way to my happy place. "What's the hurry for?" asked a soft voice from behind. Turning around, there was the woman from the meeting. She was standing close to me, looking hotter than before. She had two glasses in her hands.
She walked over to me, handed me a glass, and shook my hand in a suggestive manner. "I'm Jane, by the way," she said softly. Her voice was something else. To date, I don't understand how she blew me away that easily. I wasn't a drinks person, but somehow, her aura made me drink that cocktail she handed me.
Jane was talkative. We spoke briefly about work and the recently signed deal but quickly veered to another topics, talking lightly about our weekend plans. At that moment, she asked me to join her at her place over the weekend for drinks. When I was contemplating how to say no politely, she popped another question. "What's the craziest thing on your bucket list?"
I was star-struck. I don't really have a bucket list? I stammered. I bet she thought I was just some dumb introvert. She gave me a puzzled look but smiled at me. By this time, the cocktail was doing magic on me.
In what seemed like a split second, Jane grabbed me by my neck and kissed me. It swept me off my feet and the alcohol convinced me to play along. Being a young lad in my 20s, I definitely had lots of testosterone. In a flash, my wiener was rock hard! My pants bulged.
She pulled me to my car's backseat, gently rubbing her hands along my bulging length. "How about I make this your best day at work?" She asked naughtily. Before I could even reply, she had unzipped my pants, and my already hard cock was in her hands. Her lips lowered down to engulf the head. She was a monster. She had already taken half of my D inside her mouth.
She gave me magical long sucks. She played with my balls like a master of the art. I moaned deeply with pleasure. She took her top and left her titties out for me to admire. Sooner than later, as she was deep throating me, I felt familiar shivers running down my spine. A gush of cum was yearning to be released from me. As I was just about to explode, she stopped everything. I was lying there, panting like a horse and disappointed with the suspense. "If you want the whole package, you'd better call this number" she said confidently as she handed me a business card while buttoning up her top. Looking at the card, I realized that she was one of the famous Wellington escorts. No wonder she had mad skills and unmatched confidence! She left me there high and dry - a mix of excitement and agitation. Long story short, that was my first ever encounter with a cougar escort and an experience I'll never forget.
As I write this, I have that business card in my arms, contemplating whether to make that call or not. What do you think? Should I call and get the icing on the cake? Let me know in the comment section!
No comments yet. Be the first to leave one.