How To Choose The Location For Your Next Escort Booking (Incalls Vs Outcalls)
Share
Written on June 7th, 2022 by
Naughty Ads
Updated June 7th, 2022.
Viewed 190 times.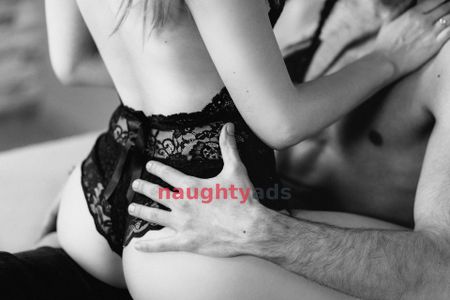 "Where would you like us to meet?" This is probably the most common question you've had as an escort or a client, which can never go unanswered. Although it seems like a common question, many clients and escorts find it difficult to answer and even harder choosing between an incall and outcall. This write up is a comprehensive insight into choosing the best location for your next booking and whether it should be an outcall or an incall.
What's the difference?
Understanding the difference between these two is crucial since different escorts offer different packages, and of course, you have your own preferences as a client. On the same note, some locations have imposed bans on incalls, making accommodation arrangements necessary.
An incall is a booking where a client visits the escort at a place where they're staying. This could be their apartment or their base hotel room. On the other hand, outcalls involve the escort travelling to meet you in whichever place suits you, as long as there's an agreement. This could be a hotel room, your apartment or a holiday hotel.
Outcalls - pros and why you should opt for them
Having an escort come into your space means you control where to meet. Here are some pros associated with outcalls.
You choose where you are comfortable. The client sets the vibe for the date when it comes to outcalls. Whether at home or in a five-star hotel, you have the freedom.
You get more time to prepare. Outcalls work perfectly for people who get anxiety attacks with meeting new people. An outcall means you get enough time to prepare for the encounter and even more time to indulge in the memories and physically recover from the meeting.
Easy access to complimentary amenities. Choosing a place of your choice or a place you're used to means you get a chance to do more beyond the normal. For example, when an escort comes to your hotel, you get easy access to services such as the spa and the bar.
Incalls - reasons to choose incalls
When it comes to incalls, clients get to visit the escorts at their places of comfort. This is the most preferred mode of work by escorts Christchurch since it gives them more freedom and a feeling of safety. An incall implies;
Fewer expenses and pressure. Going into an escorts space means they are responsible for any arrangements such as drinks or amenities. This saves you extra costs and the hassle of planning.
It gives room for short sessions . Sometimes the constraints of workplaces make it impossible to have daylong sessions. In such cases, dropping by your escort's space for a quick session saves you the possibility of booking a hotel and using the service for half an hour only.
The bottom line
In most cases, you won't get both options to choose from. However, knowing the basics, as highlighted above, will be very helpful if you get the chance to choose. Hopefully, from now on, answering "where do we meet" won't be a hassle.
Please tell us what you think in our comments section below. We love to read everyone's opinion's on the topic.
No comments yet. Be the first to leave one.