5 Of the Best Sex Toys Every Man Must Have
Share
Written on May 23rd, 2022 by
Naughty Ads
Updated May 23rd, 2022.
Viewed 202 times.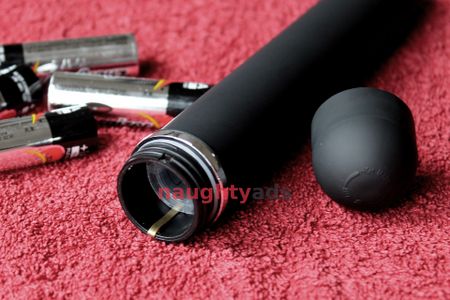 There are several reasons why a man would need a sex toy. One is for solo explorations, and another is to please his partner. Toys for men come in different shapes and sizes, each made for a specific function. Although there is a notion that sex toys were made for women, we have some magical recommendations for the phallic gender. They come in handy for solo escapades and even for couples sex.
Sex and intimacy sure is great but it gets even better when you bring the right hardware (and software) to the party. Here are some of the best sex toys that every man must have.
Cock Rings
If you want a rock-hard erection, we highly recommend you go for a cock ring. Using a cock ring is easy, as all you have to do is attach it to the base of your penis or scrotum. It has a bulgy top that stimulates your partner's clitoris during penetrative sex. It feels immensely good for both of you and can be a path to sizzling orgasms. It can also be worn between the middle and ring finger while fingering her. Try this one today, and you'll thank us later.
A Vibrator
A vibrator is a perfect toy for a man to please his mistress. Firstly, there are a variety of vibrators, and they come in different sizes, shapes and designs. Some are cordless and even waterproof. They have vibration modes with different speeds and patterns for customized pleasure. They are a must-have because vibrations are medicine for the mind and soul, and of course, they effortlessly complete the orgasm. 
Butt Plugs
Butt plugs are adorable forms of wearable sex toys. They are incredibly fun and pleasurable to wear. Having one in that butt creates an untellable vibe during the day. Interestingly, butt plugs are a form of foreplay since they can be worn to tease a partner or even as a dare. They are also perfect for dom and sub roleplays. As a man, you have got to try this out.
Artificial Vagina
There is nothing better than taking matters into your own hands. For the perverts that love masturbating, here is a gem of an idea for you. A fleshlight classic artificial vagina! It's a perfect toy for a solo masturbation exploration. According to Wellington escorts, the pocket pussy is men's most requested sex toy. It's discreet and pretty easy to use. All you have to do is to slip it over your penis, and there you go - you can root your favourite pornstars vagina and asshole! Fun!
The bottom line
Talking about sex toys that a man must have touches on solo explorations as well as pleasing a mistress or a partner. Whichever direction you take, the above choices are a perfect fit.
Tell us about your thoughts in the blog comment box below.
No comments yet. Be the first to leave one.