Layla's Tours & Availability Update!
Share
Written on March 14th, 2022 by
Petite Nymphet
Updated March 14th, 2022.
Viewed 286 times.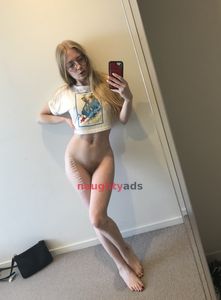 Melbourne: 29th March - 2nd April (Doubles with Tash Murphy available!)
Brisbane: 10th April - 14th April
​Sydney: 26th April - 29th April (Doubles with Zoe Adams available!)​
Hobart: 16th May - 19th May
​Perth: 8th - 12th June
Due to the QLD flooding, I decided to cancel this months Brisbane tour and push it back until April. I have limited availability left in the sunshine state, so please make sure to prebook sooner rather than later if you're wanting to see me while I'm visiting.
Melbourne & Sydney are both almost fully booked - I only have time to see one or two more lovers in each city.
I'll be visiting Hobart and Perth in May/June. It's been years since my last visit to either city, so I'm looking forward to reconnecting with lovers as well as getting to know new faces.
Canberra lovers, my calendar for March is full and my April schedule is quickly filling up. If you want to see me while I'm in the capital make sure to pre-book well in advance!
No comments yet. Be the first to leave one.