Things Men Really Want When It Comes to Sex
Share
Written on May 16th, 2022 by
Naughty Ads
Updated May 16th, 2022.
Viewed 211 times.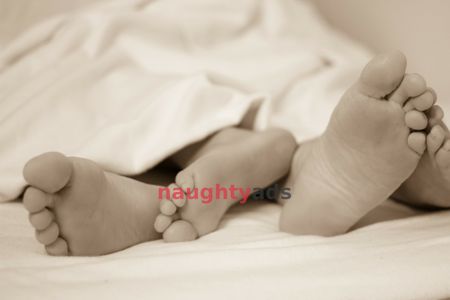 There's a legend that says men are the simplest creatures to please when it comes to acts in the bedroom. Quite frankly, there is profound truth in this, since, unlike the female gender, the male orgasm (for most men) is usually just a few touches away.
However, that doesn't mean every man wants his dish served plain. There are some things that men want to be done, and we are sure you wish there were a magic bullet for this one. In collaboration with Auckland escorts, we bring you the following explainer of things men really want when it comes to sex and how to give it to them. Enjoy!
1.     Let Him Know You Find Him Super Sexy.
Regarding negative body image, even men are negatively affected - it's just that most of them brush it off. Remember how elated you feel when your man praises you as his angel on earth? Do you remember how that phrase magically washes away your insecurities? Well, can you believe that men like to hear similar compliments? Men want to be told how sexy they are and how good looking they are.
Once in a while, introduce some sexy play such as a lustful look, a long deep kiss, a butt grab, or some sweet reassuring wordplay. Such games will likely lead to deep and amazing sex, and if not, they act as a reminder and an assurance to your man that you feel more satisfied with what you share.
2.     They Want More and Better Foreplay.
As said earlier, the male orgasm is always a fraction away. Therefore, slow-burning sex works perfectly for most couples and, of course, many men. It gives them the power to control and delay ejaculation, which makes sure you two come as close as possible to a synced climax.
It is also factual that women take longer to be aroused, requiring extended foreplay. While in the act, do as much as you can to set yourself in the mood. Grab that vibrator If possible, or touch yourself intimately. He will love it!
3.     Men Want You to Use Your Mouth!
We can't insist enough on this: Give your men more and more blow jobs! Men want to feel special, and one of the best ways of negotiating this is by sucking them off. To make it even better, take it upon yourself and don't wait for him to ask or beg for it. Christchurch escorts suggest that it gets even better when you do it passionately, with your hands and on full duty and whilst also maintaining lustful eye contact.
4.     Men Want You to Be Vocal.
By being vocal, we don't mean those shouty pornstar vibes. Men love it when feedback is given on whatever work they're doing. Those "aahs" and "oohs" work magic as he even works harder in response to that validation. Otherwise, you're bound for bland sex if you keep the vocal chords shut.
The bottom line
In a nutshell, making him feel special in bed is easier than A, B and C. Taking control, relieving some pressure off him and being 100% present will work like magic.
What more do you think we should add to the list? Hit us up or drop a comment below. We love to hear it! 
No comments yet. Be the first to leave one.