01. First Blog Entry.
Share
Written on February 24th, 2022 by
Isla Watson
Updated February 24th, 2022.
Viewed 289 times.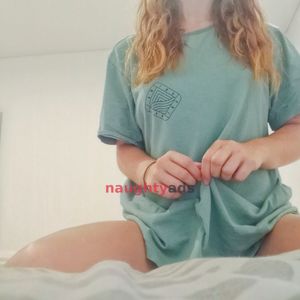 I've never written a blog before so I don't really know what to write or how to start this lol
Well I didn't do very much yesterday, it was a pretty relaxing day which is always good. I've been thinking about including Massage/Intimate Massage to my services, I received my Diploma in Beauty Therapy which makes me a trained Masseuse! What do you guys think of it?
My birthday is coming up and I'm so excited!! Soon I'll have done 21 laps around the sun, probably the most (and only) laps I've done in my life! I kid of course!
Anyway, I think that's all I have for now, I'll check in with you guys tomorrow! ♡*.✧。
Peace Out, Bri.
♡‿♡
Welcome to Naughty Ads and and to the Naughty Blog Bri - great to have you on board.