Self-care tips for escorts
Share
Written on April 25th, 2022 by
Naughty Ads
Updated April 25th, 2022.
Viewed 192 times.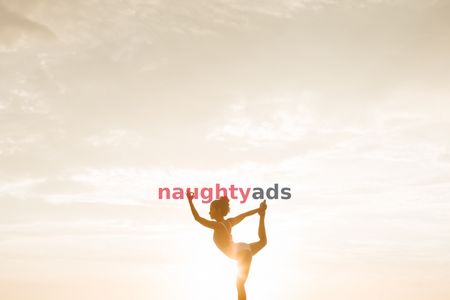 We always hear about skin care tips, hair care tips, healthy diet tips, et cetera. However, how often do we hear about self-care tips for escorts? Selfcare is a buzzing word that strikes a conversation but one which escorts and adult services providers are often left out of. We spend a lot of time and effort discussing becoming an escort, but we always forget about how stressful and tedious it can get, creating a necessity for self-care. So, if you're an escort in this busy sex industry, here is an escort's guide to self-care.
Routine check-ups
We've preached more than enough times about practicing safe sex and being careful, but still, there is a paramount need for regular check-ups. It would help if you saw a doctor multiple times a month, whether you're a part-time or a full-time escort.
Sometimes, the sex industry can turn bizarre. You could encounter rough and violent clients, which exposes you to physical injuries. This necessitates regular check-ups to ensure that you stay in perfect health and shape. In addition, doctors have tons of information on protecting yourself, which we believe could come in handy for you.
Unplug once in a while
Escorting demands a lot of energy which can be pretty exhausting. With tough economic times, there is a dire need for an extra income, which might temp you into working too many hours, especially if escorting is your only source of income. In such cases, it's okay to unplug from your daily routine and escape reality for a while. We don't mean quitting your job forever, but going off from work for a while. During your free time, try doing what you like but barely have time for. Bushwalking is great for getting outdoors, relaxation, aerobic exercise and connecting with nature.
Prepare and eat healthy meals
Self-care starts with what you take in to your body. In most cases, self-care involves simple steps, and eating healthy is one of them. Remember, you are exposed to various conditions, which means your body has to be in shape. Check out healthy diets online, and make sure you stack before and after bookings. It's beneficial for both your body and wallet.
Take yourself on a date
We live in a world where everything is rushed, and we barely have time for ourselves. As an escort, the busy schedule of chasing clients and bookings might make you lose touch with yourself. Once in a while, get from work, take a long shower, dress well, smell nice, and pop into a nice restaurant. Order that expensive wine and catch up with yourself as you sip it slowly.
Seek mental health support
Escorting can be draining, especially when you cross paths with nagging clients. We strongly advise that you find someone you can confide in, such as a friend, a partner, or a relative. If not, seek a therapist. That way, the daily challenges of escorting won't take a toll on you.
The bottom line
Physical and mental exhaustion is almost inevitable when it comes to escorting. With the few mentioned tips, you can never go wrong. Remember, you come first, and therefore you should be the priority.
We'd love to hear about your mental health tips in the comments below.
No comments yet. Be the first to leave one.