How to Leave your Clients Craving More of You
Share
Written on April 15th, 2022 by
Naughty Ads
Updated April 14th, 2022.
Viewed 231 times.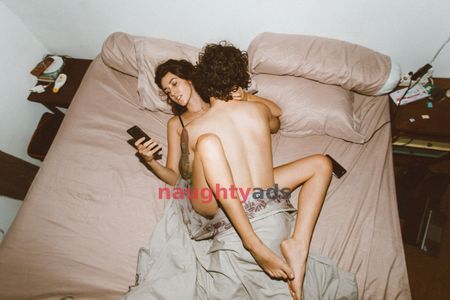 Getting a booking with a client is one thing, but leaving an unforgettable mark on them is another. As an escort, it's important to make sure that you turn your bookings into 5-star rated sessions. However, it's challenging to achieve this, given that different people have varied preferences regarding sex and intimacy. Altogether, there are still a few moves you can add to your game that will leave your clients craving more of you. Stay tuned for the best tips from the best escorts.
Always be on time
Many escorts ignore this part, but the first step of pleasing a client, especially when it's the first meet-up, is keeping time. For first-time clients, they will often be nervous and being late will only exacerbate their nerves and could spoilt the date. If you have a date in a hotel, make sure you're there at least a few minutes before time. If you sense that you'll be late, make sure you call and alert them. It's more professional to report that you'll be late than to keep them waiting.
Make them feel comfortable
There are different reasons why people use escort services. Many people book escorts to chase loneliness and look for temporary companionship. In such cases, keeping them close and making them feel appreciated is a perfect way of winning their hearts and, of course, their pockets. Maintain a warm and friendly demeanour during dates, and remember to be kind and courteous. If you're talking to them on the phone, especially for the first time, do it in a friendly and calm manner that entices them to you. That way, you're bound to leave a mark on them.
Take your time
We understand that bookings time and money, but sometimes rushing spoils everything. It's important to acknowledge what makes them feel good and how they want to be touched, but in general, taking things slow and building tension is best. We recommend that you start slowly during dates, preferably with a slow talk and a massage, and take things higher gradually until they are satisfied. By taking things easy and slow, you get to leave them happy, and of course, you bill more time.
Consider their orgasm before your own
This is especially when it comes to male escorts with female clients. We understand that getting to the female orgasm could prove difficult, but by getting there, you'll be winning her heart. Take time out of work to research better sex positions, new ways to please her, and quite importantly, respect her and care for her emotionally.
The bottom line
The key to winning a client's heart starts with being an amazing person and giving them your best. Sex experts explain that most clients will not say what they want, especially women, and thus it's up to you to be a great body language reader. Generally, being enthusiastic about what you do is enough to become their favourite escort.
Which point impressed you most? Tell us in our blog comments section below. 
No comments yet. Be the first to leave one.