How Swinging Could Help Your Sexless Marriage
Share
Written on April 11th, 2022 by
Naughty Ads
Updated April 11th, 2022.
Viewed 208 times.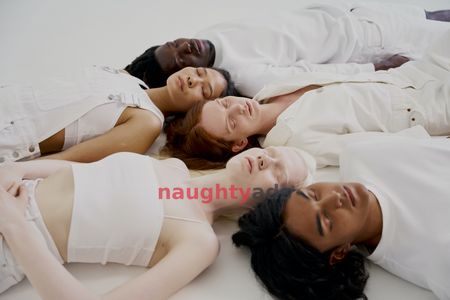 Many things define marriage, including partnership, love, procreation, and, quite significantly, sex! If you and your partner aren't having as much sex as you used to have before, there is a need to raise the alarm. In some cases, such situations turn into completely sexless marriages, and to be fair, they can be pretty frustrating. Many people in sexless marriages have considered divorce upfront. However, there are ways of reviving a sexless marriage and getting things back to a full wavelength, and swinging is one of them. Swinging can be explained as an extramarital sexual affair that couples indulge in together. It could be group sex or essentially swapping partners, although it's done among a group of couples to conserve the element of trust. Here is how swinging can help benefit a sexless marriage.
1.     It strengthens the bond between partners
Sometimes, the reason for bland sex or no sex at all in marriages is a fading bond. When young people meet, they are pretty excited, and the sex is usually top-notch. However, the bond wilts with time, and consequently, intimacy is negatively affected. With swinging, the couple deciding to explore other partners together is reason enough to improve their connection.
In addition, since some couples engage in group sexual activities just by watching, it slowly restores the desire for having each other without necessarily having to engage in sexual activity. This is described as voyeurism, where the couple watches other engages in sex without them having to participate.
2.     Swinging brings new exhilarating ideas into the relationship.
If you have a sexless marriage, all is not lost as you're just probably lacking a bit of newness. Repetitive sex routines can lead to boring sex, eventually becoming zero sex. By engaging in sexual activity with other couples, you get to learn a lot of kinks and ways of engaging in sex. Watching other couples do extra new and daring things gives you the courage to explore your sexual horizons as a couple. That way, your flame is rekindled.
3.     It builds self-confidence and improves self-esteem
Some partners are unable to engage in sex due to esteem issues. By swinging, you're likely to get someone willing to engage in sex with you despite your shortcomings. That way, the confidence in yourself slowly rises, and within no time, you'll be able to have sweaty romp sessions with your partner.
4.     Complete swaps are hot and explorative and can turn around sexless marriages.
Sometimes, watching other couples isn't enough to jumpstart your crumbling marriage, which calls for full swings. Going full swing means swapping partners and doing all that's possible. This way, couples get to engage in sex differently, and when it comes to them, things will start taking shape.
In conclusion
Swinging can be fun and super helpful at the same time. The most important thing to remember is to practice safe and consensual sex.
So, have you ever been into swinging? Do you think it can save a melting marriage? Please tell us what you think by leaving your thoughts in our blog comments section below.
No comments yet. Be the first to leave one.