Different Positions for Different Penis Sizes
Share
Written on April 4th, 2022 by
Naughty Ads
Updated April 4th, 2022.
Viewed 274 times.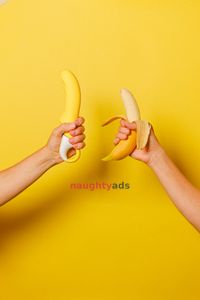 There's no such a thing as "the right sized penis." Just like shoes, men come in different shapes and sizes when it comes to their thunder stick. We are pretty sure that the news of the world's longest penis (18.9 inches) would have destroyed many men's self-esteem and left them feeling quite inadequate. Unless, of course, you're one of those truly blessed individuals with a oversized order in the pecker department. In whichever category you fall, we're here to bring you some good news! First of all, when it comes to sex, any size can work perfectly as long as you know what is necessary. Second, in the following article, we explore different positions for different penis sizes so no matter the measure of your member you'll know what to do to use it to give maximum pleasure!
Generally speaking, whistles come in three sizes; small, large, and medium. Each size has a specific style that suits the couple, and here is the explainer:
For a large penis
A larger penis can be defined as one that is larger than that of the average guy. If you're one of the blessed guys, there's a need to check on penetration depth, angle, and speed. The vaginal tract is about 3-7 inches on average, and thus one wrong move using anything bigger than that will send your partner screaming.
Woman on top or reverse cowgirl are the best positions for such a scenario. Generally, when she's on top, she has control of how deep a guy goes.
Also, you on top, but from behind is an alternative. However, for this one, make sure that her body is flat against the bed and your legs overlap hers to ensure you don't get in too deep.
For our friends with a long and thick schlong, there is a need to take even more care, especially during the transition from foreplay to penetrative sex. In such a case, make missionary your friend as it allows her to relax completely, making it easier for you to get inside. Lastly, remember to make lube your best friend.
For the average penis
Most men fall into this category, and many ladies love it here. However, it doesn't always feel so perfect with a perfect fit. In this case, go for styles that allow you to hit it with different angles and with the legs spread or kept close. In addition, styles that will enable you to incorporate a sex toy are recommended. Missionary, doggy, reverse cowgirl, and baby bend-over are ideal sex styles for this category of the penis.
The small man
The small man is the most affected in this penis discussion. A lot of times, he falls short on the performance list. However, you can still show her the best game with your little fellow. We advise you to choose sex positions that enhance tightness rather than depth. Preferably styles that bring her legs together. Doggy and missionary are perfect examples. However, with missionary, it's best if you ride high, with the base of your D head rubbing against her clit.
The bottom line
Whether long, short, thick, or thin, there is nothing that should stop you from giving her (or him or them) the time of their life. Every sex position is possible with every size of penis, as long you two are willing to communicate and work out what feels good, together.
No comments yet. Be the first to leave one.