Could you become a Male Escort?
Share
Written on April 3rd, 2022 by
Naughty Ads
Updated April 3rd, 2022.
Viewed 228 times.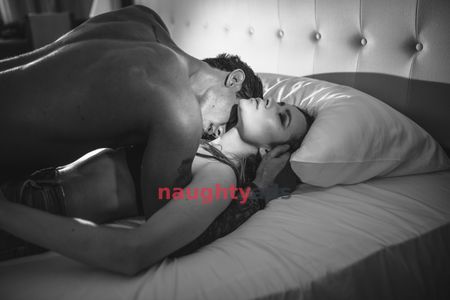 A perfect answer to this question doesn't exist. The truth is, there is an extensive conversation surrounding male escorting. Do I have to be gay? Is there a demand for male escorts? There is an actual demand for both straight and gay male escorts, and interestingly, male escorting is one of the most lucrative jobs in the sex industry. However, male escorting is a profession that requires sheer determination. If you're keen about getting into this, here is a short explainer that hopefully answers the question.
The first step concerning this issue is asking whether you really want to become a male escort. The first step to thriving as a male escort is an evaluation of your intentions of undertaking this job, which most people would consider taboo. There are several reasons that men give for participating in escorting. Some are in it for the money, while some claim that they generally enjoy pleasing women and men, and thus this is a valid path for them. In the end, the decision is up to you.
Quite often, there is a misunderstanding of what a male escort does. Many people think that all male escorts do is engage in sex with their clients, which is quite misinformed. In many cases, male escorts offer companionship to their clients, although sexual favours are of course, part of the package. Now that you want to get into it, how do you become a male escort?
Get a mentor
The industry has a lot of dark sides, which are impossible to manoeuvre alone. Get someone, a friend probably, who has been in the industry for long enough and get some insights on how to provide both sexual and non-sexual services, serve clients, and cope with any future challenges.
Work under an agency
Although many male escorts prefer working independently, we highly recommend escort agencies for starters and newbies. This is because escort agencies will expose you to several clients, and at the same time, protect you (but not completely of course) from harassment and timewasters.
Advertise your services
Things have become much easier with technology and more so with social media. Apart from being affiliated with the escort agency, put up your profiles and descriptions across websites like Naughty Ads and social media accounts like twitter and Instagram. That way, your word gets to reach many people, and your clientele grows.
Do your best
This is where it all counts. Once you're up and running, how you treat your clients determines how far you'll go. Remember, they are people, and they deserve respect and dignity. Stay hygienic, be courteous, and keep reading books and blogs for better tips on this business.
We're dedicated to giving you the best advice on topics that matter to you, and we love hearing your feedback. Our blog comments box below is open if you have any questions or comments.
No comments yet. Be the first to leave one.