So, I'm dating a stripper!
Share
Written on March 23rd, 2022 by
Naughty Ads
Updated March 22nd, 2022.
Viewed 287 times.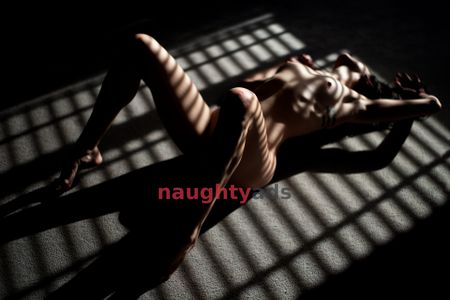 My parents' wedding anniversary was fast approaching and I had already screwed things up. I have never been a fan of the nightlife, but this time, thanks to my three-month girlfriend Myra, I attended a night party and spent all I was planning to spend on my old folk's anniversary gift.
I met Myra during my routine bus trip from work. Her smiley face, at first sight, is still fresh in my mind. "Look around; you're the most beautiful girl," I said to her, in what was my best pick-up line I'd ever managed to produce. Surprisingly, it worked wonders. She giggled back, giving me that "thank you" sheepish smile. Long story short, we exchanged contact details.
It became a norm for me to meet Myra on my way home. Eventually, I'd call her and ask her to keep me company back to my crib. When we first talked, Myra told me she was a student at one of the colleges in Hobart, taking dance and music subjects. I was intrigued, although I wasn't a fan of music and dance.
Every time we'd get to our stop, we'd take a stroll and then bid each other goodbye as everyone headed to their homes. This became a routine, and fast forward to now; we are watering a young relationship seemingly headed to greater heights.
On one fateful night, a few weeks ago, we were having an innocent cuddle when Myra convinced me to a night out. I was against it, but she has these sad puppy eyes that have an immense convincing power. We dressed up and headed out. One thing led to another, and the music and drinks took were having a big effect on me. I was having mad fun, something I had never experienced. I noticed Myra talking to some hot slutty women in the club, who were apparently Hobart escorts, from what I hear from my best friend Steve's night-out tales. Given that I was drunk, it didn't bother me as I thought it was the casual club chitchat.
Fast forward to that morning. Waking up was a brawl. I had no idea how I got to Myra's place. My head was super heavy, and I felt madly dehydrated - blame it on the blast I had the previous night. Looking back at my transactions, I realized I had spent way above what I could afford, and I was about to ruin dad's best day of the year. Myra kept telling me we'd get enough money before the D day. I kept wondering how a student who doesn't make extra money besides what her parents provide would convince me it shall be okay.
I stood up and walked towards her mirror. Unusually, there was a lot of lipstick and make up, something I never saw Myra in. Looking around her dressing table was bizarre stuff. Well, at least weird to me. I saw all sorts of crazy outfits; g strings, furry boots, tall heels, whips, blindfolds, cowboy costumes, and many Australian five and ten dollar notes. I crossed my fingers, hoping this was not what I thought.
I looked at Myra, standing right beside me, looking star-struck. I asked her what those things meant. "I'm a stripper, Joe," she said in a shaky voice. I stood there, confused like never before. Moments later, it dawned to me that I was dating a stripper—no wonder the financial assurance the pretty girl was giving me. Initially I was shocked but then when I calmed down I became aroused. The first thing I said to Myra was "how about a lap dance then?" What's it like dating a stripper? I highly recommend it :p
No comments yet. Be the first to leave one.