Who are the best adult content creators in Australia?
Share
Written on March 25th, 2022 by
Naughty Ads
Updated March 25th, 2022.
Viewed 200 times.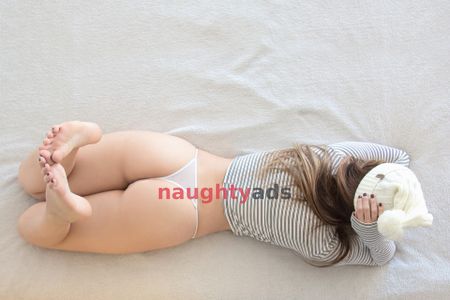 Besides the sexy sandy beaches and the peaceful atmosphere, Australia is also known for its fast-growing adult entertainment industry. The economic environment has favored a boom in this exciting industry, with escorting being one of the prime activities. With the fast-growing internet and unlimited social media sites, many creative talents have taken it a notch higher by becoming creators on these platforms. The most used platforms for adult content promotion in Australia are OnlyFans, Tiktok, and Instagram, where creators entertain their fans with naughty content in exchange for money or gifts. Australia is home to some of the world's most famous and most prosperous content creators. Here are a few notable names that you will love to read about.
1.     Reene Gracie
The former supercars enthusiast and racer is among the fastest-growing Australian OnlyFans account. Her story of rising to fame is pure delight. She claims that it was out of curiosity that she got to try this industry, and to her surprise, it turned out to be the best thing she ever started. To Gracie, the Onlyfans experience has been life-changing, allowing her to bag as much as $25000 in a single week. She sells a premium combination of Nude photos, solo nude content, porn videos with her partner, and naughty live streams.
2.     Angela white
Although she relocated to Los Angeles, Angela white is an Aussie at heart. She is the most popular lesbian adult content creator, although she still does regular content. She got started with OnlyFans when she was barely 18. When she attained legal age, she produced her first piece of lesbian content, after which she has never looked back. She rewards her fans with enticing photos, videos, and live shows. You better check her out. Now!
3.     Cat Sefiro
Sefiro is a fetish sensation. Like the wild Wellington Escorts, she is best known for her X-rated content that's well-tailored for people who love their life wild. She purrs her subscribers with amazing content that varies from strip sets and implied nudes. She is also known for her mastery in cosplay and modelling trendy and the latest fashion. She even goes the extra mile of selling her smelly used undies and socks for the horny perverts who prefer tangible stuff.
4.     Gia James
She is best known for her sensational bisexual content. With the pandemic hitting all parts of Australia, Gia didn't relent on giving her fans the best entertainment. She enjoys doing live shows, where her thousands of fans and subscribers line up to see her heavenly figure.
In closing
Maddy and Tyi Star are also among the top Australian adult entertainers. Now that you've gotten an idea of who the real deals are, it's your time to explore and feed your urges. 
No comments yet. Be the first to leave one.