Which is the best platform to share naughty content?
Share
Written on March 21st, 2022 by
Naughty Ads
Updated March 21st, 2022.
Viewed 216 times.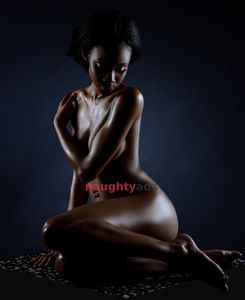 Social media platforms have opened up new possibilities in the adult entertainment industry. There has been a constant demand for content, which has seen a consequent increase in entertainers. There is no shame in craving erotic content, and it creates a perfect opportunity for content creators to showcase their talents. The past few years have seen a rise in platforms that allow adult content sharing. In this write-up, in collaboration with Townsville escorts (the best in the game), we bring you the best platforms to share naughty content.
1.     OnlyFans
Onlyfans was created in 2016 and is arguably the biggest and the best adult content platform. The site works on a subscription basis, where creators can share photos, videos, messages, and live streams to their fans in return for tips and fees. Onlyfans gained a massive reputation during the pandemic when adult content creation became mainstream. An average Onlyfans account with about 10000 subscribers can fetch the creator as much as $2500 in a month. Although the platform takes a twenty percent as a facilitation fee, a hardworking creator can make a huge amount of money. Like, we're talking, retirement money!
2.     Tiktok.
Tiktok is a recent sensation that gained fame in the pandemic as well. It hosts millions of users around the world. It allows users to share short videos and reels and many adult entertainers have taken their content to this site, where they entertain their followers and, in return, get tips and gifts.
3.     Instagram
This platform has been in the game for quite some time. With millions of users, it's a perfect platform for entertainers to share their naughty content. The platform hosts celebrities, pornstars, Townsville escorts, and other entertainers. Those with a large following get lucky and make money through endorsements or by sending their fans and traffic to other monetized sites. Some entertainers, such as escorts, take advantage of the platform to bag clients.
4.     Reddit
Surprisingly, Reddit is one of the best platforms ever to grace the internet. Like many blogging sites, Reddit offers a perfect spot for celebrity gossip, adult entertainment, and any other trending items. The platform works in the form of communities, where visitors find all the information that might interest them. However, the recent rise in cases of abuse on Reddit has led to restrictions, where NSFW content is heavily censored. Nevertheless, that doesn't mean you can't share your badass naughty content.
Final thoughts
Generally, comparing the four options, Onlyfans takes the win. It is simple and easy to use, has millions of users, and has zero restrictions on the intensity of content. If you think you got this, any of these platforms could be the bridge to your millions.
We'd love to hear about your favourite platform to share Naughty content. Comment below!
No comments yet. Be the first to leave one.