Top adult content influencers in Australia
Share
Written on March 18th, 2022 by
Naughty Ads
Updated March 17th, 2022.
Viewed 291 times.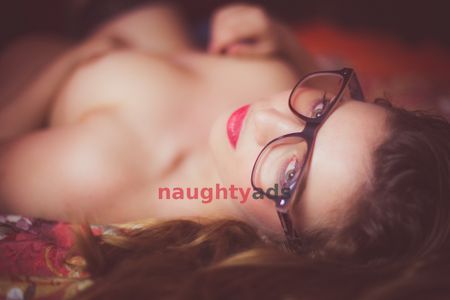 Social media is a haven of fun for millions of people worldwide. While its use has become mainstream, many people have taken to these sites to create content that earns them a living. From Instagram, Facebook, Twitter, OnlyFans, and many more platforms, hundreds of talented young men and women showcase what they do best. That said and done, the adult content industry hasn't been left behind in this grand revolution, more so in Australia. Recently, we have seen a rise in some top influential models on sites such as Onlyfans and Instagram, with Australia being the home to some of the most famous. This write-up is a short explainer on the top adult content influencers in Australia.
1.     Chloee suicide
Chloee suicide is one hell of a beauty, making her among Australia's top adult influencers. To start, is her impressive Instagram profile that fetches her unmatched audience numbers. With over 118K followers on her Instagram, her posts reach an average of 5k authentic engagements. The queen from Melbourne, Australia, also has an impressive record on OnlyFans Twitter, Tiktok, and Tellonym, where she shares A-class content such as photos, videos, and live streams. Her most notable features are her super sexy tattoos covering most of her body. Do I have to talk about her scary, sexy eyes and heavenly body? Chloee has all it takes to earn that title of the best adult content influencer in Australia. Check out her Instagram for more.
2.     Vanta sgh
This beauty from Canberra, Australia, is a force to be reckoned with in the adult entertainment industry. With more than 28k followers on Instagram and an authentic engagement of 741 per post, Vanta is among Australia's top adult content influencers. She has impressive photos and reels on her Instagram timeline. She is a renowned member of SuicideGirls, an adult entertainment site that hosts hundreds of sexy Aussies where they showcase their naughty talents.
3.     Roshie model
Roshie is a fire performer and model with an impressive following on Instagram. She has an attractive Instagram timeline, with enticing photos in sexy outfits. She boasts of being among the best fire performers in Australia. She recently launched her Patreon account, where she shares some of her unseen content with her followers, of course at a fee. For sure, Roshie is one hell of a beauty.
4.     Hayley Hennessy
Her Instagram tag is @thechaosofher. Quite frankly, Hayley is one beautiful chaos. Her Instagram timeline has attracted over 40k followers, in addition to an impressive OnlyFans and TikTok profile. According to Port Augusta escorts, Hayley is a massive name in the adult entertainment industry. If you think you deserve the finest things in life, go check her out.
No comments yet. Be the first to leave one.