My sex bucket list
Share
Written on March 14th, 2022 by
Naughty Ads
Updated March 14th, 2022.
Viewed 207 times.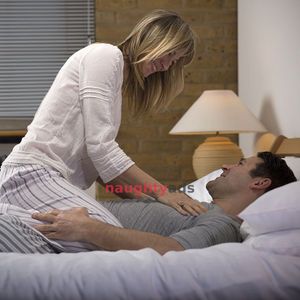 I've been contemplating this whole idea of a bucket list for many years, and I find it weird relating sex with to-do lists for some reason. It's quite okay to have a to-do list, at least that's what I believe, but I've never had the guts to include any sex stuff, besides the casual points like doctors' appointments and the like.
Well, it's safe to say I feel much more comfortable now writing about the sexual things I'd love to try, all thanks to my best friend, Jim. A few months ago, I went to visit Jim at his workplace. From the many years of friendship with Jim, I don't think there's any escapade of his that I don't know about. So, this Friday evening, I passed by his office and found him busy striking out notes on a piece of paper. Long story short, I was shocked to find a super kinky bucket list. Damn, that takes some guts.
Anyways, here I am, about to shock you as Jim shock me. The biggest challenge was what to write down on this list. Given that I'm an introvert, it was hard to figure out things to try out. However, let me give you the tip of the iceberg of some things I dream about. And hey, please, no judging. Okay?
Sex on the rooftop
I was super afraid of heights when I was young, but I got over it with time, and now I can comfortably take the stairs to my rooftop. For some reason, I feel like sex on this magical high point would be elating. Dangerous? Yes. Very! Worth it? Absolutely - worth trying.
Sex in a tent
I've been a fan of the wrong turn collection of movies. There is always something intriguing about the sexual energy in those crazy teens. The way they slut each other out in the wild is crazy. However, with me, it's a bit different. First of all, I'm an introvert, and open places aren't my thing. So, I'm thinking of trying this out in a tent. Of course, I don't want to imagine if one of those scary pricks came after me.
Make a sex film
I know this is one of the most cliché items on people's bucket lists, but I'm yet to try it out. Although it's risky, I've always wanted to do this one, but the courage has failed me previously - but not now!
Use a sex toy
I enjoy my own company, and with that said, I find myself with loads of free time. Lately, I've developed some interest in reading about sex toys. A few months before, I had really negative energy towards sex toys. However, I slowly realize they are friends, thanks to positive reviews from escorts in Jervis Bay. Hopefully, before the end of the year, ill have some of these products on hand for me to start trying.
In a nutshell
In as much as I'm talking about my bucket list, there are a few exceptions that I wouldn't want to try, considering the kinkiness and risks involved. All in all, I'm hopeful that by trying the above and more, ill be on my way to untellable pleasure.
What is on your sex bucket list? We'd love to hear in the comments below.
No comments yet. Be the first to leave one.