Sexual things to try before you die
Share
Written on March 11th, 2022 by
Naughty Ads
Updated March 10th, 2022.
Viewed 256 times.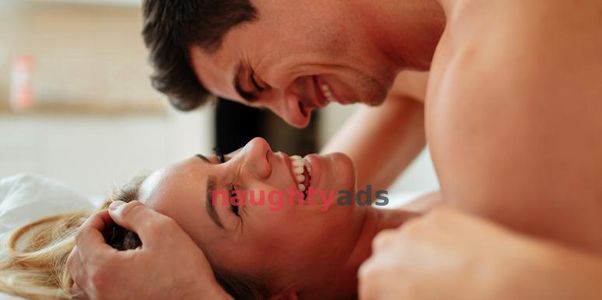 Sex is mad fun, and if you're not getting any - you're missing out big time. While relationships come with some sexual benefits, the sex can get bland. For that reason, it's pretty essential to have a sex bucket list, especially when you're young and wild. One of the most important things about a bucket list is that it helps you explore your wild fantasies, and at the same time, spicing things up for those in relationships. To make this better for you, we've created a comprehensive list of some fun things to do before you die. You better bookmark this exciting read!
1.     Wild drunk sex
There is no better feeling than fucking in oblivion like it is in the movies. For lovers, it's heavenly going out for drinks and coming home to slut each other to sleep. If you've got a partner, get some mad shots of tequila, preferably in a safe place like your house, and then romp each other till you pass out. Drunk sex allows you to discover new and better ways of making love with your partner. However, to avoid regrets, Goulburn escorts recommend going down this path with someone you trust since there are so many risks involved, such as STDs and unplanned pregnancies.
2.     Sex on the beach.
It takes some real guts to get intimate in public. To some people, even holding hands in the open is a brawl. If you want to take things a notch higher, we suggest you try having some on the beach. And hey! We are not talking about the cocktail but getting real nasty on the white sands.
Pro tip! Doing it in the wee hours of the crack of dawn or late in the evening is magical. Immensely romantic!
3.     Sex with a stranger
Some of the best and most memorable moments are the unplanned ones. Do you see one of those boring evenings after work? Head out to that local bar for some drinks. Surprisingly, hundreds of single men and women crave this stunt. If you get lucky (which you will), you'll find a match to take home and romp. However, remember to practice safe sex, and to avoid the morning walk of shame, make sure you end it before daylight.
4.     A threesome
We always hear of threesomes in movies and porn videos, but how many people have the guts to go for it? Threesomes are super fun and a fantasy for many men and women. I mean, who wouldn't want some coochie or dick served in pairs? If you have a partner, feel free to invite a third party of your choice. However, we suggest proper communication and, as usual, safe sex.
The bottom line
There are thousands of ways of having fun while having sex. With the few above, you can never get it wrong. You can find more ideas on movies, porn videos, and erotic blogs.
No comments yet. Be the first to leave one.