How to talk dirty during sex
Share
Written on January 24th, 2022 by
Naughty Ads
Updated January 24th, 2022.
Viewed 366 times.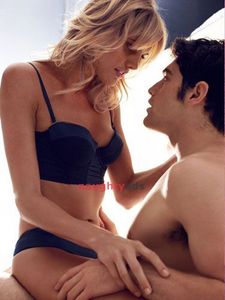 Dirty talk is a seriously underestimated component of any sexual encounter. Talking dirty is one of the best ways to get things started and heated up in the bedroom. It's also the perfect chance to improve the connection between intimate partners. Talking dirty might be intimidating and might take some time to get the hang of however iff you're planning to introduce some nasty, sexy, dialogue into your bedroom, here is a naughty guide on how to go about it effortlessly.
Why should we talk dirty during sex?
First of all, it's important to understand that sex involves foreplay. Talking dirty to your partner as part of the foreplay increases the sexual tension, which leads to better and deeper sexual encounter. Scientists recommend teasing hours before physical contact to heighten the anticipation. For long-distance couples, talking dirty is a perfect way of exciting each other and making sure that you both get in the mood and climax a lot quicker when you meet.
Dirty Talking Tips
Keep it as simple as possible
This is more so for beginners. If it's your first time exploring this, stop trying to create Shakespeare-like fantasies since it will not make things any better. Instead, focus on basic things and actions that you and your partner are used to, like how you feel.
Don't overthink
A dirty talk session doesn't dictate vast amounts of creativity, but it should make you and your partner feel good. A simple dirty talking session will make the sex be more free and explorative. Whatever you say should feel completely natural and should flow with the moment.
Make it fun
We understand that it could be overwhelming, but we insist that you let this elevate the sexual moment but not hinder it. Let go of all the pressure you have on yourself, and it will be easier to explore your sexual experiences. Guide your partner in navigating your body, and you'll have absolute fun.
On top of this, you have to be vocal. Make sexy and appealing sounds such as "mmh" or "Oh baby." Such sounds play a huge role in encouraging your partner to continue with what they are doing or saying.
The Don'ts of talking dirty
Don't emphasize body size or shape
Some partners have low self-esteem, and they, therefore, wouldn't want a lot of attention directed to their bodies. Some may like to hear how big or small their body parts are, but some may not. To avoid moments of disrespect, focus on positive comments only.
Best dirty talk phrases
If you're up for it, here are some hot phrases to get you started:
If I was there, what would you do with me?
I want to rip your clothes off
You make me so wet
Baby, give it to me harder
Tell me how good it feels
I want it all inside me
I've been waiting for this all-day
Please take me now
Choke me
I want to feel the heat between your legs
You suck my dick so good
Final thoughts
Ideally, talking dirty isn't the hardest of tasks. The most challenging part is identifying what to say and what not to say. We suggest talking to your partner and finding out the things that turn them on. From there, you'll get an idea of how to go about it. Don't stress, take it slow and slowly increase the dirtiness as you go. You'll be glad you did - we guarantee it!
No comments yet. Be the first to leave one.