What's it like being an Onlyfans model?
Share
Written on March 9th, 2022 by
Naughty Ads
Updated March 9th, 2022.
Viewed 261 times.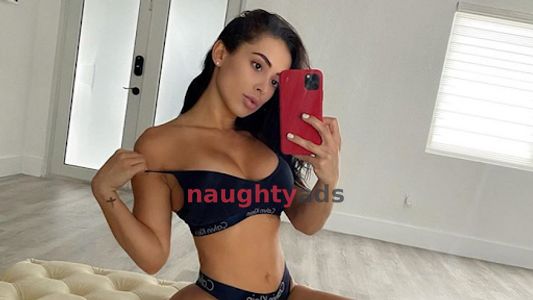 Over the years, people have started to gain momentum in embracing adult entertainment. The rising living costs have forced people to look for alternative sources of income, and some of these ways fall in the adult entertainment industry. One of the most lucrative sources of income in this notably vast industry is becoming a webcam model on content creator sites, precisely Onlyfans. Onlyfans is an adult entertainment platform that works on a subscription basis, where thirsty clients are hooked up with enticing naughty content for a fee. Over the last year, Onlyfans has gained massive popularity due to its money-making potential. So, it might be confusing for aspiring models on how this works and how to go about it. We talked to some of the best models in the game, and we bring you a comprehensive insight into what it's like being an Onlyfans model.
What's the schedule of a model?
The beauty of this adult entertainment hustle is that it's basically self-employment. Working on Onlyfans offers absolute independence compared to other jobs, and it's way easier to work around your schedule. Interestingly, if you're disabled or you have a sickness that prevents you from taking the full-time program, Onlyfans can perfectly fit around your preferred schedule. This way, the platform flawlessly empowers people who would otherwise be confined and strangled by traditional working environments.
In addition, models don't have to create content daily. Marilyn, a content creator on Onlyfans, says she shoots content on Monday and Thursday only. When she does the shooting, she produces and directs her sessions to develop unique content that she shares throughout the week at her own convenience and depending on demand. The model also determines the length of her content, mostly videos. She, however, says that in some cases, where clients request something special, she doesn't mind adjusting her schedule as long as the returns are worth it.
What type of content do models post?
Onlyfans is primarily for explicit adult content, which basically involves nude photos, videos, and live streams, which are exchanged for tips and tokens. However, being an Onlyfans model can involve much more. For example, we have geniuses who share recipes with their subscribers, and some share motivational videos. However, a significant part of the models on the platform account for pornographic content creators, and of course, here is where the real bag is. So, as a model, it's totally up to you to choose what you wish to share and create.
As a model that's just starting out, things might seem slow with only a few subscribers to entertain. However, with time, the level of fame multiplies, and business gets better. The level of income of an Onlyfans model is entirely dependent on effort.
Generally, being an Onlyfans model comes with unparalleled benefits. Fame and money are inevitable. However, as said before, like running any business, it's all about effort. Get stuck in!
No comments yet. Be the first to leave one.