What are the best adult content creator websites?
Share
Written on February 7th, 2022 by
Naughty Ads
Updated February 7th, 2022.
Viewed 244 times.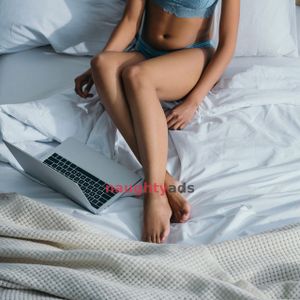 In pursuit of money-making opportunities, many people have turned to adult content creation. This hustle has become mainstream in recent years, thanks to the rapid sophistication of technology and the internet. Consequently, we've seen a tremendous rise in the number of adult content websites, all of which have different features. Whether you're just looking to get entertained or an aspiring adult entertainer, we got your back. Here, we take you through some of the best adult content creator websites, their features, pros, and cons.
Only fans
Onlyfans is the best and the most famous adult entertainment site. It gained massive attention during the pandemic, where we saw thousands of creative young men and women turn into creators to beat the boredom and challenges that came with the lockdown. Since then, Onlyfans has boomed into a massive venture where sex workers, escorts, artists, and other creative people meet to monetize their abilities.
Onlyfans is subscription-based, where clients pay a subscription fee to access content from the enchanting creators. It brags of the biggest fanbase in the world among adult entertainment websites. In addition, Onlyfans is known for influential celebrities such as Cardi B, DJ Khaled, Fat Joe, and Blac Chyna.
A creator on Onlyfans can earn significant amounts of money, given that the subscription fee is set between $5-$49.99 per month. With a larger audience, Onlyfans is a real cash cow.
iFans
iFans is another unique creator site that is a perfect alternative for Onlyfans and allows users to earn more. An exciting feature is the mentions program. Whenever a creator mentions another, they get half of all payments made by the mentioned creator's new fans, including subscription fees and tips. That way, it creates sort of an affiliate program where the creators can support each other.
Fancentro
Just like Onlyfans, this is a subscription-based creator site. However, it's free to use and allows the direct purchase of content from the creators. It is versatile and allows various talents to showcase and monetize their abilities in different ways.
Features such as direct messages, live streaming, and pay-to-view feed allow a seamless connection with existing fans. Notably, the platform offers an educational program on boosting sales and increasing profits, although that attracts a 75% contribution of all earnings.
Pros
A swift affiliate program for advertising
Training is available
There are adult sections
Several content creation ideas
Customer assistance is readily available
Cons
Payments take two weeks to be cleared
No assurance on refunds and cancellations
The bottom line
There are tons of creator websites out there, meaning you're spoilt for choice. If you're a creator, the highlighted options are the best. We wish you all the success on your Adult Content Creator journey.
No comments yet. Be the first to leave one.