Why do people film themselves having sex?
Share
Written on February 11th, 2022 by
Naughty Ads
Updated February 11th, 2022.
Viewed 256 times.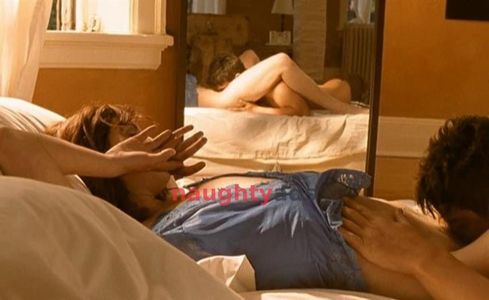 Nowadays, finding a sex tape can be much easier than finding a decent high protein breakfast recipe. People often tend to record themselves while engaging in sexual activity, which can put down to a vast number of reasons. First, it's important to note that people also film themselves when engaging in solo sexual activities such as masturbation. Here are a few reasons why people tend to film themselves during sex.
1.     It's easy
Many people wouldn't do it if it were difficult. Nowadays, with sophisticated modern technology, high-end equipment is more available, making recording easy. It's easy to position a smartphone in your room and get things done. In addition, cameras have become more affordable, which has triggered this sort of fetish.
2.     For money
Surprisingly, the sex industry is among the most valuable sectors globally, and it's estimated that it's worth more than $6 billion. One of the best and lucrative ways to make money in this industry is selling adult videos. Cases of students in colleges and universities filming themselves are pretty common. There is a never-ending demand from porn websites for porn videos, which is a big reason for many people to record themselves.
Some people are members of adult platforms such as Onlyfans, where they entertain their subscribers. Such content creators entertain their viewers by sending them naughty homemade films.
3.     To make their relationships better
Some people believe the best way of making things spicier in their relationships is by sending nude pictures and videos to each other. Consequently, they end up recording solo escapades.
On the same note, some couples get seriously turned on when they see themselves afterward on a film, and then they have sex again because they are so turned. Besides, if you're all dressed up in sexy outfits, you'll want footage of the intense action.
4.     For self-satisfaction
Many people who film themselves doing solo escapades do it for self-satisfaction. Like masturbating in front of a mirror in the old days, filming it is the new version. According to sex experts, there is something intimate about self-eroticism, which translates to intense sexiness about watching yourself get naughty.
5.     For the fun and thrill
A lot of people enjoy the fun and thrill that comes with making a sex tape. If we can film and record the best moments in our lives, why not sex? A lot of couples enjoy the thrill of watching themselves romp each other passionately.
Caution!
Making a sex tape is sensitive and pretty risky. If you're not careful, you'll find yourself as the trending hashtag. If you decide to go down this road, make sure the decision involves absolute consent and sobriety.
No comments yet. Be the first to leave one.