How do I become an adult content creator?
Share
Written on March 5th, 2022 by
Naughty Ads
Updated March 5th, 2022.
Viewed 266 times.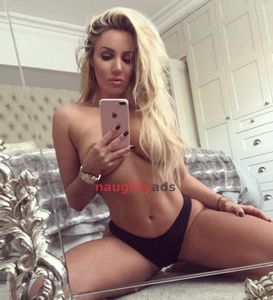 The adult entertainment industry is estimated to be worth about $6 billion a year. This a value that seems to be rising with each new day. To many people, especially after the global pandemic, adult content creation has become a lucrative hustle to supplement their income. To some, adult content creation is a full-time job. You might be wondering what makes this industry so huge and valuable. The seamless creation of fresh content by adult content creators keeps people coming back for more. If you've been yearning to become one of these naughty workers, we're here to help. We have outlined the best insights into how you can become a pro content creator.
Decide on the kind of content you want to create.
As said earlier, the adult entertainment industry is one vast industry that evolves spontaneously. One day something could be mainstream, and a few months later, people have moved onto something new and possibly better. There are plenty of directions you can take to create content.
One was is to create and sell videos. Most content creators find videos as a valuable source of income. Nowadays, you can literally film anything and make money from it. With these videos, you can either choose to sell them independently or liaise with other creators.
Webcam modelling is another way of creating content. Here, you just have to register with a platform such as Onlyfans, where you'll get to entertain your viewers and subscribers for gifts or even tips.
More adult content creator ideas include;
Creating adult logos
Writing erotic adult content
Writing adult scripts
Phone sex work/operator
Here are a few tips that will help you when creating adult content.
Make use of social media.
Nowadays, every horny pervert has at least one social media account. Many of these people spend most of their days scrolling through news feeds, sharing posts, and liking pictures and videos. As an adult content creator, you must ensure that this particular person sees what you offer.
Market your services through social media platforms such as Twitter, Facebook, and Instagram. Release news about your packages, offers and fresh content you intend to bring to them. Remember, social media is your biggest chance of developing an audience, and thus, you should make it count.
Be unique
The industry is hugely competitive, with everybody doing almost the same thing. As a creator, you must find that one twist in your content to boost your sales. If you're creating videos, avoid the cliché done by other entertainers, or otherwise, your audience might just tire from repetitive content.
Understand your audience
As a creator, your subscribers and viewers are your bosses. Engage them, learn what they want, and try creating content along that line. Stay up to date with new trends in the spontaneous industry.
Bottom line
Content creation might seem easy, but it's not. However, success is bound to happen with the few tricks highlighted above. Choose one niche, work to fit in, and you'll never regret it.
No comments yet. Be the first to leave one.