5 pornstars that are escorts
Share
Written on January 10th, 2022 by
Naughty Ads
Updated January 10th, 2022.
Viewed 349 times.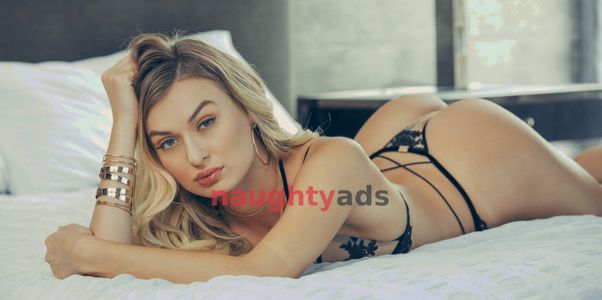 Most horny perverts and porn lovers only have one dream - meeting and fucking a real pornstar. However, these ladies won't give you a share of their cookie without you parting with a good amount of coin. Meeting pornstars in person is probably the most challenging thing a horny guy can achieve. However, the good news is that the porn and escorting industries are slowly merging, and some mainstream pornstars are escorting. So you want to know the top 5 pornstars that are escorts? Sit back, relax, and read through our well-researched list below.
1.     Ashley Bulgari
Her enchanting profile is one of a kind. Explore her collection of posh profiles across her social media platforms. Her pictures portray an intelligent porn escort who attracts men of class. Interestingly, the Czech national can speak up to four languages, and part of her package includes services anywhere in the world. So, if you want to explore her tight butthole In the Bahamas, all you have to do is get the tickets. Ashely has had significant achievements in the porn industry, and despite all that, she keeps an affordable rate of about $220 per hour. She is an absolute dime, located in Athens, Greece. Her beauty and splendour are unmatched. Thirsty? Think Ashley.
2.     Kayla green
For Kayla, her experience speaks volumes. She has worked with companies like babes, digital playground, DDF, and many more. The Hungarian national, who hangs around Paris, France, is well known for her damn strict rules. She is super strict on bookings and meetings and doesn't do unprotected romps. So, if you think you're going to smash it raw, not Kayla. However, her blowjobs are a bomb incredible, even with a rubber Johnny on. If you've been dreaming of her, we've got some bad news. For the famous "fatality" or rather bootyhole action, the 40-year-old blonde charges a crazy $1800. Her rate is about $800 per hour. All in all, she's one of the top porn escorts you'll see around.
3.     Anastasia doll
For the lads crazy about jugs, Anastasia has got the world's best. These jugs are so massive, that if you ever happen to meet her, they'll be the first thing you notice. Anastasia spends most of her time luring clients on Onlyfans, Twitter, and Instagram. When it comes to her services, she's super picky with her client choices, so don't think she sleeps around with every Tom, Dick and Harry. Lastly, her rates are notably higher than normal escorts at around $1250 per hour.
4.     Sophie dee
The British beauty from Wales mostly spends her time in the United States. She has featured in more than 500 porn scenes, on top of being among the best webcam models in the world. If she's on your Wishlist, you got to be ready to part ways with about $2000 an hour just to get a taste of what she feels like. Her blue eyes and enchanting figure are definitely worth the dollars though.
5.     Chelsea heart
She's among the most affordable pornstar escorts that we have around. Her rates could be as low as $200 per hour, although your needs will highly influence the rate. She is nasty and always ready to do the crazy things you'd love her to do. She works in Australia, explaining why her prices are somewhat lower. By all accounts, Sophie is an absolute beast in bed, and therefore worthy all your pennies.
No comments yet. Be the first to leave one.