Sex positions that can help you lose calories
Share
Written on January 19th, 2022 by
Naughty Ads
Updated January 19th, 2022.
Viewed 253 times.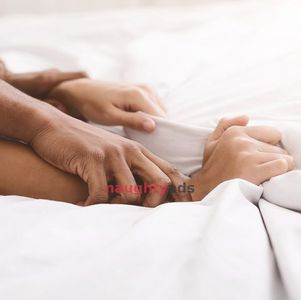 It's obvious that sex is more enjoyable than hitting the gym or doing that tiring morning run. We can agree that sex is a real booster when it comes to mental health, in addition to increasing levels of intimacy, trust and love between partners. But the real question is - whether sex has any health benefits related to fitness and whether it can count as exercise. While we agree that not all sex sessions are equal in duration and vigorousness, researchers conclude that men burn close to four calories in a minute of intense sex while women burn about three calories. So, which is the best kind of sex to use as a substitute for exercise? Do you go slow or intense? Here is an explainer of the best sex positions to help you lose those calories.
1.     Cowgirl
The classic cowgirl position is probably among the best, If not the best, sex styles when it comes to exercise. It delivers tons of pleasure to both parties if well executed. A simple approach involves a woman on top, with the phallic partner on a flat surface, preferably a bed. The woman then sits on his hips, facing the lying partner, grinds to feel the girth, or bounces up and down to feel deep penetration. Make sure you work out the muscles and thighs to make it intense. A good romp of about 10 minutes of the cowgirl burns about 96 calories. Not bad ay?
2.     Doggy style
A classic sex style that has been in the game since Adam found himself admiring the backside of Eve. Doggy style burns about 56 calories in about 10 minutes of sex. The style has different variations, but the most common and simplest is when one partner assumes a position on all fours on a bed while the penetrating partner kneels behind them, sliding in and out while holding the hips, back or shoulders (or hair if you're really going for it). It's quite straining to stay on all fours, making this style a perfect exercise. To make it a bit easier, you can bend over a desk, although the number of calories burned will drastically reduce.
3.     Standing up
Both partners stand facing each other. The woman raises her leg and lets the penetrating partner slide from beneath. Slowly find your footing, keeping them inside and grind against each other slowly to a climax. Differences in height and the difficulty of keeping your partner inside makes this style a perfect exercise. Interestingly, it takes about 15 minutes to climax in this style, and in the end, you'll have lost a whopping 72 calories or more.
4.     Missionary
The most effortless sex style that gets things done pretty quickly. Simply lying down with your legs spread, having your partner settle between them, and getting inside gets things done. The style is a bit easy, but to make it a workout, loop your legs around him or work your waist to meet his strokes. Missionary burns about 48 calories in 10 minutes.
Final thoughts
The crisscross, reverse cowgirl, spooning, and the butterfly are more styles that burn calories. Let safety and consent be your guide in whatever you try with your partner. Don't try outrageous sex positions that compromise your or your partner's safety. Happy sexercise!
No comments yet. Be the first to leave one.