How much do phone sex workers make in Australia
Share
Written on February 23rd, 2022 by
Naughty Ads
Updated February 23rd, 2022.
Viewed 280 times.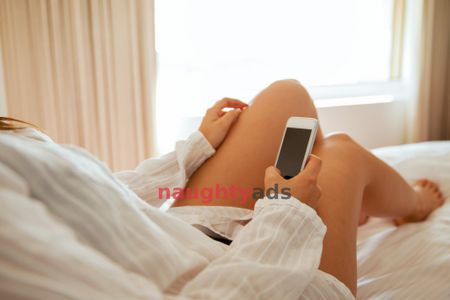 The sex industry in Australia is like no other. Australia has everything from classy escorts, first-class brothels, high-end hotels, and luxurious spas. Worth mentioning is the booming number of sex workers in the country, especially in the big cities such as Sydney, Melbourne and Brisbane. Diversification of the industry and the sexual freedom of people has seen a rise in the number of phone sex workers, a mainstream type of sex work that involves selling sex over the phone. Phone sex workers engage with their clients through phone calls and text messages. Although most people think that sex work is all about intercourse, phone sex is a non contact alternative for talented and creative people who can strike erotic conversations with strangers.
Do phone sex workers in Australia engage in intercourse?
This is a common question regarding phone sex in Australia, as many people lack another way of viewing phone sex. The exciting thing is that phone sex is one of the safest professions in the sex industry. Worth mentioning is the level of privacy phone sex workers gets to enjoy. Phone sex involves receiving calls from clients and engaging with them in erotic conversations for an agreed time. In addition, phone sex can also be in the form of erotic messages. Phone sex calls are billed per minute or hour depending on who they work for. We can't insist enough that this only involves calls and messages, not videos and pictures.
How does phone sex work?
It's simple. People who are funny, creative, and find it easy to connect with people make the best phone sex workers. There are hundreds of phone sex agencies in Australia on the lookout for such people. The phone sex worker is ready to rock and roll upon verification by submitting an application or registering on these websites. In most cases, the process is virtual, although some companies prefer face to face interviews.
How much do phone sex workers make in Australia?
Stating exactly how much a phone sex worker makes is difficult. This is because this industry is highly secretive, and also because several factors influence how much a phone sex worker can make. These factors include, the website they work for. In most cases, websites takes a cut of what the sex worker makes as an administration fee. Jane (not her real name for privacy) was a phone sex worker in Sydney that we spoke to. She says that she makes anywhere between $600-$1000 in a week after the company takes their cut. The effort is also a determinant of how much a phone sex worker can make.
Sometimes luck also counts in the phone sex industry. Sometimes phone sex workers get lavish "cash cows" who are willing to spend thousands as long as the sex worker satisfies their desires. In such cases, the sex worker tends to make more.
In conclusion, the variations in working conditions prove it difficult to substantiate the earnings of phone sex workers in Australia. However, most of them make a good amount, with amateurs collecting figures above minimum wage.
Have you ever engaged in or thought about becoming a phone sex operator? We'd love to hear your stories in the comments section below.
No comments yet. Be the first to leave one.