Who are sex workers
Share
Written on January 29th, 2022 by
Naughty Ads
Updated January 28th, 2022.
Viewed 330 times.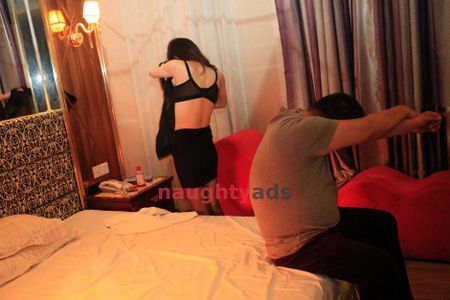 For most people who grew up in moralistic societies, the term sex worker depicts tragic women dragged into selling their bodies against their will. Although that kind of sex work exists, there is a better image of those who work in this naughty profession than what we're often exposed to through social media and social conversations. The stories behind beautiful women and handsome men in the adult entertainment industry are much deeper than what we see in stories and headlines about sex and crime. In complete contrast to these often archaic views about sex work, a lot of sex workers report enjoying the work they do. Some insist they can never trade their special gift of connecting with strangers with anything else in the world. So, who are sex workers? In this article, we'll try to explain.
Is sex work real work?
There are hundreds of reasons to support the assertion that sex work is real work. The typical definition of work is any activity that generates income. Did you know that established sex workers are among the highest earners in the entertainment industry? We have top pornstar and webcam models who make staggering amounts of money from what they do. That alone is enough to legitimize sex work as real work.
Besides, sex workers engage in these activities with full consent, further evidence of calling this real work. Lastly, the sex industry is quite diversified and presents many opportunities for people to do what they love, and others get what they crave. That idea of buying intimacy is quite affirming for those who need connections or friendship. All these variables combined are more than enough to confirm that sex work is real work.
Who are the different kinds of sex workers?
Looking into the different kinds of sex work is the best way to answer the question of who sex workers are. It's important to note that sex work doesn't necessarily mean sexual intercourse. Although it's undeniable that a lot of sex work involves penetration, we still have different types of sex workers who engage in different types of activities to this.
Independent escorts are probably the most common sex workers cohort. Male and Female independent escorts are self-employed and often advertise themselves through adult service directories like Naughty Ads as well as advertise in newspapers or through social media. Some workers in this group remain very private, take on a different persona and character and keep stay away from the public as much as possible. Others who are open about their work and their lives tend to share themselves openly and honestly and give themselves the opportunity to be followed, like and profit more this interest using adult content creator accounts like onlyfans and social media accounts such as twitter and instagram.
Brothel employees or sex workers work in specific brothels, massage parlours, and saunas, where the establishments or businesses handle the marketing. This means the employee can just focus on their work and are happy to pay the establishment a cut to handle the administrative work and help market to and provide clients.
On this list are also escorts who work with escort agencies. This group of sex workers work in private hotels under certain agencies. The agencies facilitate the transactions between the sex worker and the clients.
Some of the other types of sex work include body rub sex workers, strippers cam girls, pornstars and phone sex operators. The list does go on.
One thing is for sure is that sex work will will always be in demand and its forms will continue to evolve.
No comments yet. Be the first to leave one.