What are sex workers
Share
Written on February 21st, 2022 by
Naughty Ads
Updated February 21st, 2022.
Viewed 210 times.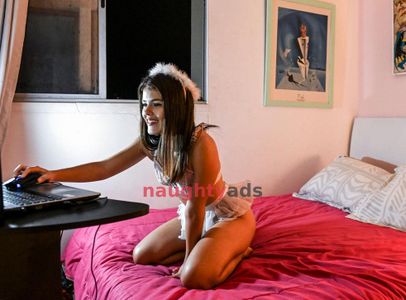 Sex work is among the world's oldest professions. Sex work has been practised over thousands of years across different cultures worldwide. The category of sex work is quite broad and has many sectors which can be described differently. Numerous discussions surround this industry, the biggest of them being whether its morally right and should be legalized. Past and current studies show that there are more female sex workers than male workers. However, tables seem to be turning over the years as more people of different sexual orientations speak out. This leads us to a question of what sex workers are.
Is sex work legal?
The legality of sex work should be the first question to address. Notably, this work is practised worldwide, with the legality varying across different regions.
In some countries such as Australia, sex work is legal, provided the person is above the legal age of 18 and (in some cases) registers with the proper authority. The government has also gone further ahead to make it a requirement for brothel owners to register their businesses and sex workers. In addition, condom use has been made compulsory. Such conditions have provided the industry with a perfect environment to bloom. In other countries, sex work is illegal whilst in other's it's legal, but with some conditions in others.
Sex work vs sex trafficking
There is an apparent confusion between sex work and sex trafficking. Firstly, it should be known that sex work is consensual. It involves a consensual exchange of sex with money, gifts or any other mutually agreed benefit. On the other hand, sex trafficking involves forced sexual labour. Therefore, when a sex worker gets involved in a sexual exchange without their consent, that is trafficking. Thus, people should learn to differentiate the two to understand what sex workers are.
What kind of people engage in sex work?
Just like going into an office, sex work is real work, and the kind of people who do it are the people you regard as "normal. "Some men and women do sex work as their full-time job. They do this to pay their bills and survive. These are pornstars, webcam models, and escorts or call girls in most cases.
Some casual employees are also sex workers. Such sex workers enjoy the thrill of connecting with new people, and thus they do it part-time. In other cases, married people can be engaged in sex work. However, this is a rare occurrence, and requires a lot of commitment, trust and communication between the sex worker and their partner.
Generally, sex workers are the people we interact with daily - teachers, mothers, sisters, fathers, daughters, brothers, gay, lesbian, trans. The job transcends colour, creed, socio-economic status, religion and gender. You could find anyone of any conceivable background in the sex industry.
When it comes to sex work, the industry is vast, and there is no limit of possibilities.
No comments yet. Be the first to leave one.