How much do phone sex workers make
Share
Written on February 18th, 2022 by
Naughty Ads
Updated February 18th, 2022.
Viewed 262 times.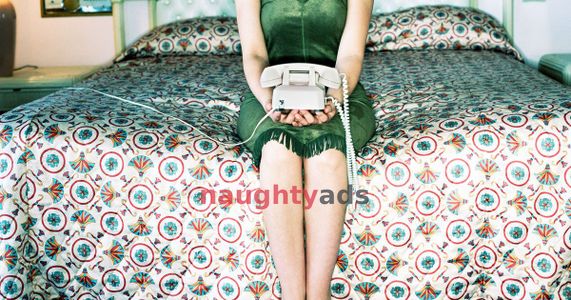 There is so much potential hidden in the tiny gadgets we call phones. Besides regular calling and texting lies a goldmine - phone sex. Growing acceptance of the sex industry in most countries and the evolution of technology have made it easier for people to express their sexual needs. Consequently, this has opened up opportunities for talented ones to make some money from it, one of them being phone sex or rather phone sex workers. Phone sex simply involves using a phone to send naughty and erotic messages or calls. Some people do this as a hobby, while others see it as a lucrative source of income. As a result, many companies have come out to offer phone sex services, where they listen to the needs of their clients and connect them with respective phone sex workers who will satisfy their cravings. So how much do phone sex workers make?
First, giving an absolute number about how much they make is difficult as it depends on so many factors.
To start with, the amount of time an operator spends working has a direct impact on their earnings. The full-time operators tend to get more hours on calls, which translates to higher earnings. Depending on the effort, a full-time phone sex worker can make as much as $1000 in a day. Phone sex workers who do it for fun and part-time earn approximately 60$ per hour, although it could be more depending on experience and the number of calls made.
The company also matters. Some companies have harsh working conditions, which means the workers get less from what clients pay. The better the deal, the more the phone sex workers make. Some companies prefer paying a fixed monthly salary, although most phone sex workers don't prefer this. A fixed monthly salary compromises the ability of a sex worker from benefiting from hourly payments.
The experience level of a phone sex worker matters. For most starters, about $1 per minute is the standard rate. On the same note, they don't get so many calls, which brings total earnings in a day to about $100. With time, the phone sex workers gain experience and the earnings increase to figures averaging about $500 in a day. But, again, these are just approximations since the variables are quite varied. Some days are bad, and the earnings could be as low as $100 even for experienced phone sex workers.
Net expenditure and advertising efforts also impact how much a phone sex worker makes. In addition, some invest heavily in equipment and props, which means their net pay is directly affected.
Generally, it's safe to conclude that phone sex work is fulfilling, and most importantly, pays well and even better if operators start their own business.
No comments yet. Be the first to leave one.