How much do you get paid for phone sex
Share
Written on February 16th, 2022 by
Naughty Ads
Updated February 16th, 2022.
Viewed 226 times.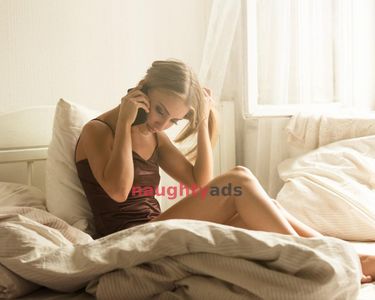 The adult entertainment industry provides endless opportunities for making money in the comfort of your own home. Phone sex! Probably the newest way in town of making money while having some fun. The beauty of the internet is that anybody can be paid to sex chat with strangers - men and women, no exceptions. Phone sex, or sexting, is a lucrative kind of sex work that doesn't require any physical meetings or investments. Read more about the opportunities that exist in the phone sex industry and how much you can get paid from it in this write-up.
Do people really make money with sex chatting?
To most people, this sounds too good to be true. However, the fantastic thing about the adult entertainment industry is that there is a market for everything. Even those guilty pleasures and weird fetishes you have, the industry has a way of fulfilling them. For example, did you know that there are thousands of people who will pay thousands of dollars for your smelly used underwear? We thought you should know.
The answer to this common question is yes, and it's beauty is that you do not have to get naked, meet someone, or get uncomfortable. Thousands of people across the globe are lonely and would be more than happy to have an online companion that keeps them company with some nasty words. Music to your ears, right?
Who will pay you to send them those nasty sex messages?
As pointed out earlier, we all have our desires and fantasies. In addition, loneliness is almost inevitable, especially with the pandemic. Thousands of people are craving connections, and sadly they can't find them. Such people are even willing to pay for this, which is where you come in. Some of these people include;
Busy professionals who barely have time to connect with people
Shy introverts who can't make physical connections
Lonely people who crave new connections
Married or dating people in boring relationships in pursuit of happiness
Bored and horny perverts who find sexting thrilling
How much do you get paid for sexting? The amount you get paid for this is entirely dependent on your efforts. It's a bit difficult to tell how much you can make, but there is no doubt the amounts are mouth-watering. In some cases, being an online friend to a client can fetch you as much as 50$ an hour, so you can imagine how much sexting can bring you. Sexting is usually billed per hour or per SMS, which means the more you participate, the more you earn. Also, whether you're working independently or with a company affects your income, with the former fetching you more. Keep following our weekly updates to learn more about phone sex, how it works, and how you can become a top phone sex earner.
No comments yet. Be the first to leave one.