How much do phone sex operators get paid
Share
Written on January 26th, 2022 by
Naughty Ads
Updated January 26th, 2022.
Viewed 294 times.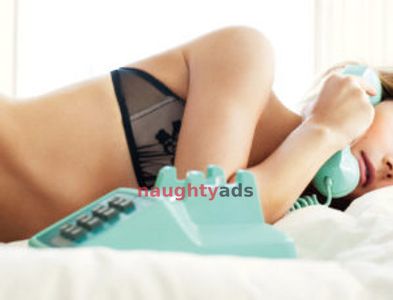 Phone sex operators! A naughty profession that has attracted a lot of debate. The fact that it pays is even more debatable. Recently, we've seen a steady surge in the number of phone sex operators, which might be an indicator that phone sex actually pays. Although the porn market is flooded with choices, phone sex has still maintained its relevance. Painting a concise picture of how much a phone sex operator is quite complicated, but considering a few factors that affect their salaries could help.
Before we get into that, it's important to note that the effort of a PSO is directly proportional to the returns, as most of their salaries are based on minutes billed. On most chat lines, the operator is paid based on minutes of talk time. That simply implies that the longer the PSO can stay on the call, the more they make. This also varies with operators, as some find it easy to maintain a conversation while some find it quite tricky. On the same note, we have operators who prefer short but frequent calls.
Here are some factors that affect how much phone sex operators make
The average hold time
As pointed out earlier, the effort is directly proportional to returns. Operators who have longer hold times, i.e., keep callers longer on the phone, take home the fatter cheques. If you put more effort into your calls, you're likely to make more than an operator who doesn't do the same.
Working hours
The more the working hours, the higher the chances of making a phone call. For instance, an operator who logs on for 30 hours a week will make more than one who logs on for 10 hours per week. This is simply because more log on hours implies higher chances of making phone calls.
Website or line traffic levels
No matter how hard you try, if you choose a company with poor traffic, your income will remain at the grassroots. This is because the number of calls you make determines how much you take home. Therefore, working with a company with lots of traffic guarantees an operator a better income.
So how much does an operator make?
The most proficient phone sex operators can make as much as $150000 a year, working from the comfort of their home. However, we'd love to point out that getting to such levels isn't a walk in the park. It takes utter resilience. According to ZipRecruiter, the average phone sex operator makes about $29 in an hour, translating to about $5000 in a month.
More factors that affect income include commission conditions of the company, remuneration strategies, and the subscription fees, if any. In conclusion, it's safe to say that phone sex operators is a profession that pays above the minimum wage.
No comments yet. Be the first to leave one.