Where do sex workers advertise
Share
Written on December 21st, 2021 by
Naughty Ads
Updated December 20th, 2021.
Viewed 385 times.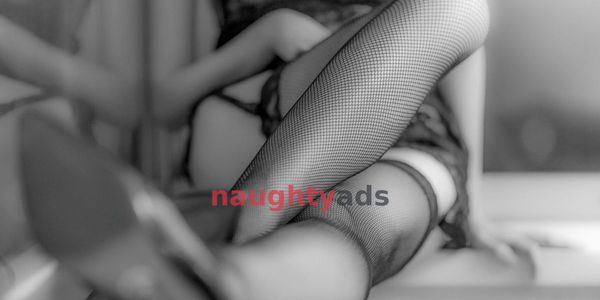 Without a doubt, sex work has become mainstream, especially in the big cities. The freedom in the streets has formed a perfect environment for this industry, which some people consider taboo, to thrive. For sex workers, they work very hard to build their image and get their names known. So, how do they make sure word about them reaches as many potential clients as possible? Here are some of the most common places where sex workers advertise.
Escort websites
During these current times, finding an escort near you is just a click away. One of the most famous formerly was backpage.com. Although the website was recently shut down, it opened up unimaginable possibilities. If you're looking for the best escort and adult services website in Australia and New Zealand you're currently on it!
Social media
Social media platforms are the most common and the most accessible places for sex workers to advertise. Facebook, Instagram, Twitter, Reddit, and Tumblr are just a few examples of the platforms where sex workers advertise. With just a simple profile with a catchy and enticing bio, sex workers reach millions of potential clients. Recently, we've seen a sensational rise of TikTok, a social media platform similar to Instagram. Here, sex workers create high-quality content in the form of videos and reels showing what they do best. Interestingly, according to research and testimonials, it has been working wonders in terms of fetching clients.
Dating apps
The internet has made the flow of information quite effortless. On the same note, people find it easier to book a sex worker rather than get into relationships. The whole scenario creates an insatiable demand for sex workers. Dating apps have come through to bridge the gap between clients and sex workers. With dating apps, sex workers just need to create an enticing profile that outlines what they can offer and for how much. On the other side, the clients flock to these apps looking for hookers who will suit their taste buds, and just like that, business booms!
Massage parlours
The adult entertainment industry has grown immensely over the past few years. Nowadays, massage parlours offer erotic massages, some of which have "a happy ending." These massage parlours have formed a perfect environment for sex workers to catch clients. Every day, especially on weekends, revellers and potential clients flock to these massage parlours for erotic massages. Whilst there, there's potential to advertise to clients for even more exciting services.
In a major way, the internet has changed the sex work game, with social media advertisement and escort sites dominating.
No comments yet. Be the first to leave one.