How to get paid for gay sex
Share
Written on December 17th, 2021 by
Naughty Ads
Updated December 17th, 2021.
Viewed 389 times.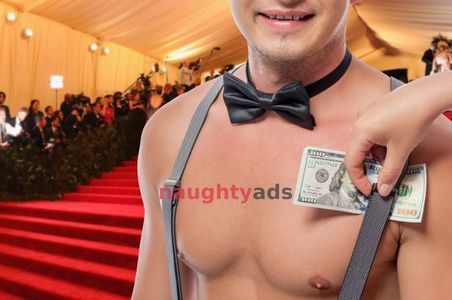 The sexual freedom that came with the 21st century is something to celebrate. It's in this century that people are discovering more about themselves and accepting their sexuality. If you're gay, there is absolutely nothing to be afraid of. The world is becoming ever more accepting of the spectrum of human individuality everyday. The same can be said for those who's line of work is in the sex industry. Although many more people still consider this kind of work taboo, there is still a high demand for sex workers and more so now for gay sex workers. This article is a round-up of a few tips on how to get paid for gay sex.
Fall in love with yourself
The whole point of sex work is pleasing a client to get some money in return. It makes no sense to try out gay sex with someone else if you haven't accepted yourself for who you are. One of the benefits of gay sex work is that it allows you to take care of yourself as much as you like. To hack this, you need to be at your best, feel good about yourself, and be comfortable in and with who you are.
Work on your physique
Just as female clients love to see those abs, the same applies to your male clients. Make the gym your friend and get that dream body. When you're fit and good-looking, your clients will feel safe, making things much better for you.
Create an ad and put yourself out there
This is probably the most critical part of this journey - getting yourself known to people. How you market yourself out there determines how far you go. There are several ways of doing this.
First, you can use social media like twitter and Instagram. Create an enticing profile, highlight what's unique with you and your magnetic qualities, and let them know that time with you will be worth remembering. Select your words carefully, and convey a perfect impression.
Second, you can use dating apps such as tinder. Here, create a good profile, and post enticing photos of yourself. We insist on using actual pictures of yourself. Also, in your bio, we insist that you categorically state you're a gay sex worker looking for clients. This keeps off time wasters and people looking for emotional attachments. Also, be sure to include your working conditions and charges.
Last but not least, you can an adult services and escort website like Naughty Ads. Independent adult advertising platforms make it quick and easy to build a profile and start promoting yourself to thousands of potential clients straight away.
Final thoughts
Earning from gay sex isn't rocket science anymore. The good thing is that there is a constantly rising demand for gay sex workers. If possible, join a gay sex workers community and allow yourself to thrive together as a group.
No comments yet. Be the first to leave one.