How much does a phone sex operator get paid
Share
Written on December 14th, 2021 by
Naughty Ads
Updated December 14th, 2021.
Viewed 412 times.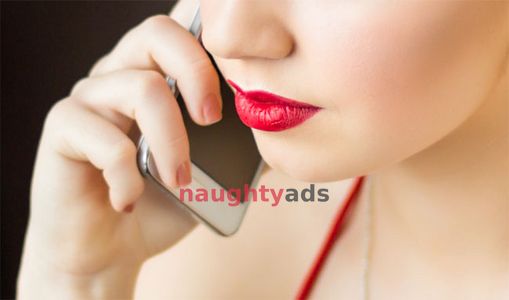 Becoming a phone sex operator, or rather a phone actress isn't a job that would appeal to everyone. However, those in this line of business find out that it is quite lucrative. The best thing about a phone sex operator (PSO) is that they can work from anywhere and anytime, and the more you work, the more you get. There have been many questions on how much exactly a phone sex operator makes in a day. Quantifying this amount is difficult however, we have rounded up a few insights that will give you an idea of how much a phone sex operator gets paid.
Firstly, it's important to note that talking is charged per minute, while sexting is charged per message. Therefore, the more minutes a PSO talks, the fatter their pay check is and the same is true regarding messages. Generally, talking tends to bring in more revenue, as when it comes to texting, the PSO would have to send tons of messages to match what talking makes. There are several ways a PSO can earn money, which are explained as below.
Talking revenue
As pointed out earlier, talking is charged per minute. The first point to note is that depending on the platform, the operator can decide what to charge per minute or message. In addition, the site or network also takes a facilitation cut, say about 30-50%. So, say a phone sex operator charges about 2$ per minute, and the site takes a cut of 50%, then that means the PSO is taking home 1$ per minute, which translates to about 60$ in an hour. A day of work typically consists of 8 hours, which means in a day, the PSO can make about 480$. Not bad, huh?
Texting revenue
The same case applies when it comes to texting. A PSO can decide what to charge per message. Also, charges vary between plain texts and multimedia messages. The agreement between the PSO and the site or network determines the amount the operator takes home. It's important to note that most operators don't like texting, and those who like it do it as a part-time job when they are not talking or camming.
Earning via subscriptions
Some sites offer subscriptions. That means a client subscribes to the operators' services for a given period. Say an operator charges about 20$ per month for a subscription, and the site takes 50% of the revenue, which means the operator takes home 10$ per month per subscription. If they get 10 subscribers, that's 100$ in a month. The more the subscribers, the more the operator earns.
Final thoughts
The amount an operator earns is in direct proportion to the effort they put into the job. Clearly, from the above figures, it's quite evident that it's a lucrative source of income if done willingly. Have you ever worked as PSO before? We'd love to hear about your experience and details about how much you can earn in the comments!
No comments yet. Be the first to leave one.