How to become a phone sex operator and get paid?
Share
Written on December 6th, 2021 by
Naughty Ads
Updated December 6th, 2021.
Viewed 337 times.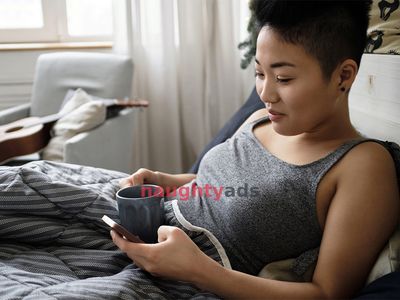 The covid-19 pandemic opened up a whole new set of possibilities, especially in adult entertainment. As people spent time with themselves and discovered more about their sexual horizons, there was an increased sense of sexual freedom. Phone sex operator is one of the sexual aspects of adult entertainment that has become mainstream in the last couple of months. Working as a phone actress or a phone sex operator is a lucrative way of working from home and allowing you to be creative in what you like and, quite importantly, making money. In this article are a few tips on how to become a phone sex operator and get paid.
Research and familiarize yourself with different fetishes and sexual interests
Remember, the adult entertainment industry is extensive and full of possibilities. As a phone sex operator, you are expected to speak to different clients about their specific sexual interests, demanding that you be familiar with them. Start with watching or reading materials about various topics such as BDSM. Read stories, blogs, erotic novels, or watch erotic videos or of course - the Naughty Ads Blog.
Soul search and decide whether this is what you really want
To be fair, people are different, and the chances are high that you'll meet clients with extremely acute sexual desires. Therefore, it's wise to soul search within yourself whether you have some topics you could consider taboo and which you'd be uncomfortable discussing with a client.
Gather the necessary equipment
This profession needs a quiet space that will enable you to work uninterrupted. Make sure that you have a room in your house where you can freely make phone calls without any disturbance. In addition, have a good phone, and if possible, a landline as well. Lastly, a fast and reliable internet connection is paramount.
Choose a site
The next step after gathering what you need is choosing a site. There are several sites that offer phone sex operator hosting, and they come with different features. For example, some only support texting, while some support both texting and calling. On Naughty Ads you can start an ad and advertise virtual services to market your phone sex offering.
Register and get verified
The next step is to choose a username. We advise selecting a name that you like and one that makes you look authentic. Once you register, you'll need to get verified which is done by varying methods depending on the site. Once verification is done, complete your profile, and you're good to go.
Start performing
At this stage, there is nothing that can stop you. Make sure you're online on a few different sites, and within no time, you'll land your first client and many more.
Pro tip
In the phone sex operator business, privacy is essential. We advise that you make sure that no client gets your personal phone number. Privacy is of paramount importance these days, but luckily, many sites have developed programs that protect your privacy. 
No comments yet. Be the first to leave one.