What do sex workers do
Share
Written on December 1st, 2021 by
Naughty Ads
Updated December 1st, 2021.
Viewed 310 times.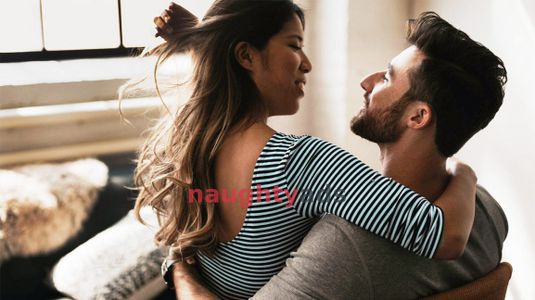 The topic of sex workers has essentially received a lot of controversies and attention in equal measures. While some people argue that sex work is ungodly and immoral, others say it is work like any other. Luckily, society is slowly accepting sex work as part of the daily routine. Sex workers are notoriously difficult to classify, and there lacks a standpoint that can define what they really do. However, in this article, we will explain what sex work is and what they do.
So who are sex workers?
In the most straightforward definition, sex work is any consensual encounter between adults, where some form of payment, especially money, is involved. Sex work can involve either direct or indirect sexual interactions between the client and the provider. Note that, however, we don't use the word prostitute here. Using the term sex worker categorically recognizes sex work as work, while prostitution has somewhat of a negative connotation to it.
So what do sex workers do?
Sex workers sell their services to make a living, and they do it in different ways and on different platforms. Here are some of the services sex workers offer.
Sex for money
Sex for money is as simple as it sounds. There is no better way of putting this point across. You approach a sex worker, you have sex with them, and you pay them. In most cases, escorts do this as independent call girls, although nowadays, escort agencies popping up around town. Such sex workers are found on online directories or social media. In these encounters, the escort charges a fee, which is sometimes negotiable.
Porn stars
A pornstar is a sex worker who has sex in photos or videos in front of a camera with the purpose of entertaining viewers or subscribers. This is a more generalized definition of a pornstar, as not all of them engage in sex. Some pose for nude photos, while some engage in self-satisfaction acts such as masturbation to entertain their subscribers. All in all, we can classify them as sex workers.
Stripping
In this context, we mean a person who performs a striptease in adult entertainment joints such as clubs or brothels. In major cities such as Las Vegas and Sydney, striptease services are mainstream. In some cases, strippers are hired to perform at private residences or bachelor parties.
Cam girls
A cam girl or a webcam model is an adult entertainer who performs in a live broadcast by doing erotic activities such as masturbation, dancing, and stripping. These services are offered to viewers and subscribers in exchange for money.
Travel companionships
Interestingly, sex work isn't all about sex. It also involves the provision of emotional support. Travel companions are partners hired by people to keep them company in their business trips or vacations.
The bottom line
The above activities are just some of the mainstream highlights of what sex workers do. In this age where there is freedom of expression, sex work is getting more diversified day in and day out.
No comments yet. Be the first to leave one.