How to introduce toe sucking into the bedroom
Share
Written on November 1st, 2021 by
Naughty Ads
Updated November 1st, 2021.
Viewed 339 times.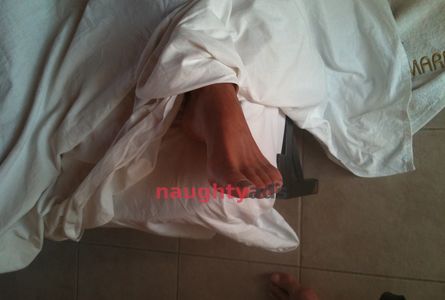 Apart from the cliché genitals, feet are among the best body parts to tease in the context of sex and intimacy. According to many escorts in Australia, you can get as much arousal from the feet as from the genitals. Not all people subscribe to the idea of toe sucking, and of those who do, they're often pretty shy to talk about it. If you're among this nervous group, we assure you that your feet are just like any other body part, and you do not have to feel ashamed for having a foot fetish. In addition, we have rounded up a few tips for you on how you can introduce toe sucking into your sex play without making it weird.
1.     Talk it out
When you mention toe-sucking to your partner, two things could happen. One, is they'd get elated and super intrigued, and number two, they might get a little freaked out and kick you out of bed. However, keep in mind that you'll never know what is possible unless you start the conversation. Go with your gut and plant your seed. Mind you, escorts in Gold Coast suggest going in lightly. Start with a compliment about your partner's feet, and slowly make them comfortable talking about their feet.
2.     Get ready for a possible no
In any relationship, consent should be non-negotiable. Keep in mind that you're suggesting something your partner has probably never experienced. If they turn down the idea of getting their toes sucked, you should just take the L and forget about it. If it's something you really like, try bringing it out again in the future, but still, remember to respect boundaries.
3.     You have a right to say no
We can't insist enough on consent being non-negotiable. In cases where your partner asks for some toe sucking, and you don't subscribe to the idea, you have a right to turn down the request. However, in as much as you're turning down a request, remember this is your partner, and so, you must do it courteously.
4.     Observe hygiene
In any sex game, there are some health risks involved. The good thing about toe sucking is that the health risks are minimal. However, there is some essence in making sure that hygiene is observed. If you and your partner agree to this, make sure that the feet are clean at all times. You don't want to go there with smelly feet—the best time to get on this is immediately after a shower.
The bottom line
There is absolutely nothing weird about toe sucking. While at it, remember to get handsy, mix some moves, and have all the fun. 
No comments yet. Be the first to leave one.