Sexual compatibility- All you need to know
Share
Written on November 5th, 2021 by
Naughty Ads
Updated November 4th, 2021.
Viewed 414 times.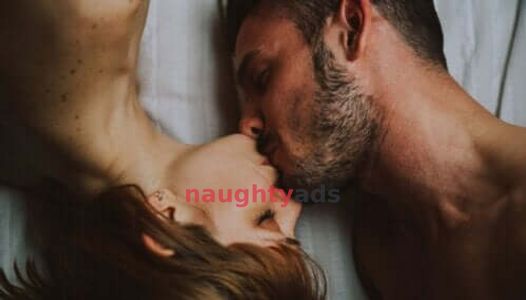 We always talk about how we can have better sex and better orgasms, but how often do we talk about deepening the understanding between our partners and ourselves. There is an inevitable difference between love and sex that most people don't wish to understand. In the context of sex, love, and emotional ties, sexual compatibility is a common phrase. There is no stated definition of sexual compatibility, but in the simplest terms, it can be defined as a situation where two partners share common sexual beliefs, preferences, tastes, and crave a common frequency. Such partners are said to be sexually compatible.
How do you know you're sexually compatible?
Just like defining it, determining whether you're sexually compatible can be difficult. Getting intimate in the early stages might send a wrong sign of sexual compatibility, only to realize later that it was just lust. However, escorts in Cairns have given some suggestions on how to tell whether you're sexually compatible. Here's how.
1.     An immediate spark
Quite surprisingly, there are people out there who stay in relationships with zero chemistry even from the very beginning. We understand that it takes some time for people to settle in a relationship and get familiar with each other, but the onset should be good enough. If that's the case, then you're probably sexually compatible with them.
2.     When you have sexually figured yourself out
When it comes to relationships, the love needs to come from you. You must love and accept yourself first before letting anyone else love and accept you. A simple reminder is that you're your own before you're anyone else's. Explore your sexual horizons by yourself, go down that path alone and get some experience with yourself. Once you've done that, it becomes easier to handle someone else emotionally and sexually.
3.     Communication
Any relationship thrives on good and concise communication, especially when it comes to sex. You need to freely communicate with them about your sexual desires, consent, cravings, and boundaries. You need to be a good listener and be able to convey feedback about their issues too effortlessly. It might take some time to develop such trust, but you two are compatible if it happens effortlessly.
4.     Effort
Keeping a relationship thrilling and up in flames is not easy and takes effort from both partners. There must be equal input in discussing problems and solving issues. The willingness of both partners to solve any problems arising in relationships shows sexual compatibility.
The bottom line
You must understand that humans aren't perfect, and you may never get someone you're 100% compatible with. However, you're bound to enjoy a happy relationship with the essential compatibility and willingness to work on things.
No comments yet. Be the first to leave one.