Erogenous zones for intense orgasms
Share
Written on November 8th, 2021 by
Naughty Ads
Updated November 7th, 2021.
Viewed 356 times.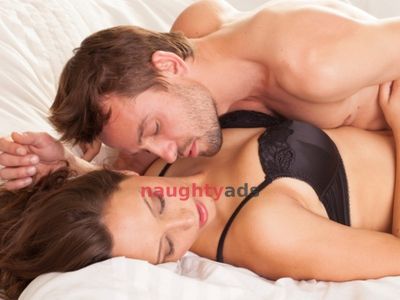 When we talk about sex, it should be all about hitting the right spots. If you're a great fan of sex, which we assume you are, foreplay will be a very importantly part of your sexual play. The best foreplay is the one that involves touching and making use of the most sensitive parts of the body, otherwise known as erogenous zones. We all have these zones, but we are all created uniquely, meaning things that turn us on might not turn others on and vice versa. That said, it's likely there are some spots you haven't discovered yet, besides the cliché ones. In this article, we explore some of the unique erogenous zones you should consider in your next romp.
1.     The scalp
The next time you get a chance, make sure you pay some attention to the scalp, especially the area behind the ears and above the neck. The scalp is packed with millions of nerve endings, and a slight touch will send chills down your spine. To make it even hotter, rub with the nails slowly, and on the same note, don't forget the hair. That way, your partner will love every moment you spend with them.
2.     The navel and the lower stomach
Although some people are familiar with this, there as still many who don't pay attention to this special region. The fact that the navel is close to the genitals makes it special. A light touch using a feather, nails, or even the tongue will send chills through your partner. Additionally, this spot is great if you two are fans of temperature play. Running some ice cubes or pouring some candle wax down this place will be magical. Lastly, this area is also suitable if you're on a solo mission.
3.     The sacrum
You have probably seen this in movies, but perhaps you thought it's one of those theories that doesn't work. The small of the back, commonly known as the sacrum, is packed with nerves, making it a sensitive region, which is a plus to your intimacy. The slightest touches, either with the nails, a feather, or even hands, sparks intense arousal. Try running an ice cube down this region or the hot candle wax trick to make it more adventurous. Your partner will love it.
4.     Behind the knees
Surprised? Yes, we understand! This is an area that close to 99% of people neglect during sex. This area is extremely sensitive to any touch and is ticklish to some people, especially women. During foreplay, give special attention to this place with soft massages with your fingers, tongue, or nails.
Closing note
More examples of erogenous zones include armpits, inner arms, and the inner waist. To get the best out of these zones, escorts in Wellington suggest watching more videos, reading blog articles (the Naughty Ads blog most importantly :) ) and of course, talking to your partner or escort date about it. All in all, paying attention to these highlighted regions will mean intense orgasms are imminent. 
No comments yet. Be the first to leave one.