Surprising benefits of anal sex
Share
Written on November 17th, 2021 by
Naughty Ads
Updated November 17th, 2021.
Viewed 342 times.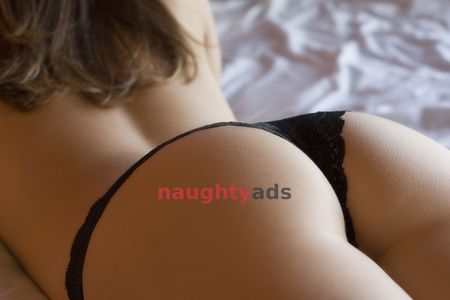 Religion and societal standards have led to many people concluding that anal sex is distasteful and taboo. To begin with, research has indicated that anal sex is one of the least explored sexual aspects, yet it has immense benefits when done correctly. Quite frankly, the word beneficial doesn't ring in many people's minds when anal sex is mentioned. If you've not tried anal yet, you're probably sitting on the fence and questioning its safety, effects, the fun part of it, and probably the benefits, if any. In conjunction with the best sex enthusiasts and escorts in Hobart, Australia, we bring you some surprising benefits of anal sex that you didn't know of. Shall we get into it?
It keeps you in shape
Generally, sex is fantastic and does good for your general health. It boosts the immune system by keeping you in peak shape due to the intense exercise involved. In addition, sex releases antibodies and hormones that help you stay in check. On that note, anal sex isn't an exception. If done correctly, with the right person, and in the right way, the immunity benefits are immense.
Anal is more pleasurable for men.
Generally, the anus is tighter than the vagina. Keeping in mind that men feel on top of the world when the prick goes into tight entrances, it's a no-brainer that the anus would be better to romp. In addition, romping her anus from the back gives men that sense of power and domination, making sex even more fun.
It is pleasurable for women
The butt has some of the most sensitive nerve endings, and in addition, in millions. That said, it means that romping her ass delivers tones of pleasure to her. In addition, anal allows pleasing of the G-spot; When she's penetrated from behind, and there's a push on the vaginal walls. In a nutshell, it's easier to get a big O through some anal play as long as it's done right.         
It leads to increased intimacy between partners.
You have to agree that anal sex isn't for the faint-hearted and takes a lot of courage to have someone penetrate your magical hole. When it comes to anal, women and men tend to become nervous, afraid, and insecure. When she obliges to anal sex, it means that she trusts her partner, which makes things better between partners. In addition, when anal happens willingly between partners, it means their sexual needs are being met, and they are willing to go out of their way to please each other.
Footnote
The highlighted benefits are just a few among the hundreds. If you've been thinking of trying this, nothing should hold you back. An important reminder from us is to keep your partner close and communicate. 
No comments yet. Be the first to leave one.