Strap-on 101- A complete beginner's guide to using a strap-on
Share
Written on November 24th, 2021 by
Naughty Ads
Updated November 24th, 2021.
Viewed 379 times.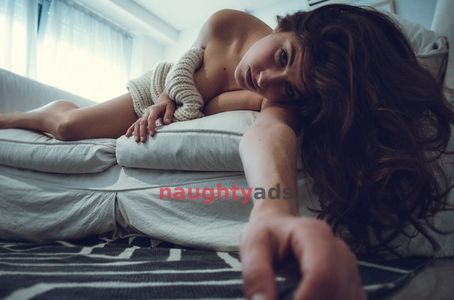 Strap-on dildos or strap-on harnesses are the new go-to toy in people's bedrooms. The magical device has become a popular sex toy for couples who wish to explore beyond their sexual horizons. The most exciting thing about the strap-on is that it can be used on any person and by any combination of genders. To bring you into the limelight, we have prepared this complete beginner's guide into using a strap-on.
So, what is a strap-on?
In the simplest terms possible, a strap-on is a detachable device worn by a man or a woman to deliver pleasure to a partner. Strap-ons come in different shapes, sizes, features, and strapping systems for you to choose from.
Who uses strap ons?
As noted earlier, strap ons are versatile toys that can be used on any gender combination, depending on the sexual needs in question. Some of the most common people that enjoy strap ons are girl-to-girl couples, men with small penises, women with loose coochie, BDSM enthusiasts, and gay partners.
So what are the tips for using a strap-on?
1.     Finding the right size
When going for the purchase, make sure you choose a length and girth that you are comfortable with. Escorts in Sydney suggest that you consult with your partner about how deep they wish you to go. That way, you two are bound for untellable pleasure.
2.     Use the strap on as a handheld dildo first
Using it as a handheld dildo is a perfect test on the comfort of your partner. Before strapping it to your waist, slide it in slowly using your hands, and observe and listen to what your partner feels. Doing this will give you a chance to understand how they feel about the toy and an opportunity to learn how to gain control over the moment.
3.     Make lube your best friend
Dildos can be extremely fun to use, but that only happens when there is plenty of good lube. A good lubricant offers a cushion against friction, which protects your skin during insertion and removal of the device. If possible, lubricate the toy before, and keep adding more as you go. Without enough of this, you're bound for an ultimate pisser.
4.     Incorporate some dirty talk
Remember, a strap-on is basically a toy, and essentially, a fake penis. Kinky and dirty communication is, therefore very essential in making sure that you two get to climax.
Final thoughts
Using a strap-on isn't rocket science. The most important thing to keep in mind is communication. Keep tabs with your partner and make this a thing of two. Lastly and most importantly, remember to wash the toy thoroughly before and after use. That way, you'll save yourselves from potential health risks.
No comments yet. Be the first to leave one.