Pro tips for finding the right person
Share
Written on November 27th, 2021 by
Naughty Ads
Updated November 27th, 2021.
Viewed 469 times.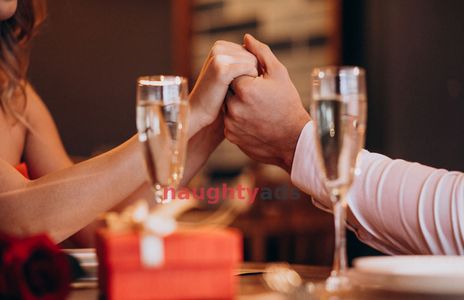 To most people, dating aims to find someone with whom you click naturally, in the content of emotions, physicality, and intellect. Perhaps you've been single for too long, and you've decided it's high time you found your other half. Quite frankly, the dating game can be pretty stressful, especially if you're coming from a long period of being single. With life getting busier, days tend to become shorter, and it gets harder to find love. Although the introduction of dating apps into the game made things much easier, it's still a tussle getting someone you can catch a vibe with. Here are a few pro tips to help you find your way to the person after your own heart.
1.     Don't find someone who "completes" you
The biggest mistake that most people, especially young people, make is approaching potentials, thinking they will fill their every void. When approaching potential lovers, you need to be complete within yourself. You have to understand that a partner should enhance your life; In other words, make it better. Make sure you're happy by yourself, and when the other person is happy by him or herself, whatever cooks between you two will add more happiness into your lives.
2.     Focus on building a genuine connection first.
The best relationships are built on genuine connections that, in most cases, start as friends. When you go on that first date, focus on things that will help you strike a spark of a strong connection. Focus on the things your date does and says rather than your inner thoughts. Also, show some curiosity about them. Show interest in asking stuff about them. Remember also to pay attention to words and nonverbal cues. Last but not least, be genuine. When you go on that date, be yourself, for a true connection can never be falsified.
3.     Prioritize engaging in fun activities.
We understand that dating sites and apps have made it easier for people to meet and hook up, but we feel like engaging in fun activities would do better. Focus on doing things that make you happy, and in the process, you're going to meet new people with whom you share an interest. Shift your mind to having fun in your own way and visiting new places. Activities such as charities, walks, hikes, food events, and sports will help you meet new people, and at the same time, are self-rewarding.
4.     Learn to accept and handle rejection
According to escorts in Warwick, not every person you meet will be up for your vibe. Remember, we are human, and we have different tastes and preferences. Therefore accepting rejection positively will help you move forward.
The bottom line
Easy isn't a promise, but victory is. The most important thing to remember is to be genuine and authentic. With the above tips, you're bound to open another chapter of your love life.
No comments yet. Be the first to leave one.