Must try sex positions for a thrilling quickie
Share
Written on October 25th, 2021 by
Naughty Ads
Updated October 25th, 2021.
Viewed 462 times.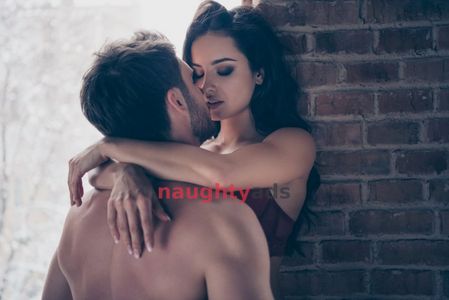 The most misunderstood thing I've heard about quickies is that they are fast and unsatisfying. It's pretty sad that some people still don't get the essence of those few minutes. I mean, isn't that the reason they are called quickies?
If you want to try having a quickie, we can only assure you that you're going to have a fantastic experience. The first ingredient to a perfect and thrilling quickie is location and position. To get the best out of it, you need a perfect and dirty position that will hit her edges in the shortest time possible with the right intensity. For those times you're in a rush and need to get it done, try any of these positions for the best experience.
1.     Doggy style
Doggy works perfectly, especially for those quickies in the parking lot. The position is naturally hot, sexy and does the job perfectly. With this style, the penetration from behind is immense, and at the same time, you get to enjoy the comfort of touching yourself with either a vibrator or hands. Trust us, with this style; a shattering orgasm is imminent.
2.     Stand and deliver
If you want to give her your best, this is the position to try. The name explains it all. The man stands and gives her his best. This style works perfectly for quickies in the bathroom, office, or kitchen. If he is strong enough, pinning her against the wall with her feet dangling in the air makes it even hotter. It's a famous position, especially in erotic films, and makes sure you hit the crucial spots easily and fast.
3.     Spread eagle
Spread eagle is similar to stand and deliver. While the guy stands, the girl sits on the surface, spreads her legs, and props her ankles on the guy's shoulders. The standing partner then hits it as the sitting partner uses her feet to set the rhythm. This position allows for deep and perfect stimulation which are ingredients to a perfect and quick orgasm. It is an ideal position where a hi-high perch such as a sink or countertop is involved.
4.     Reverse cowgirl
It is a common and much-underrated style that is easy to adopt. The guy simply lies down, and the girl rides. The girl can use the guy's knees as support as she grinds her clitoris on him to make it kinky.
Conclusion
With any of the above styles, you're on your way to your quickest and probably the best orgasms. As usual, Victoria escorts insist on gaining consent and practicing safe sex.
No comments yet. Be the first to leave one.